High-performance solutions for quality assurance
From manufacturing electronic components to nanotechnology, the range of products is becoming increasingly broad and, above all, very dynamic. The density and complexity of structures on a single semiconductor wafer is increasing every year. This makes electronics companies all the more dependent on reliable partners who can provide parts and materials quickly, ensuring a robust and flexible supply chain.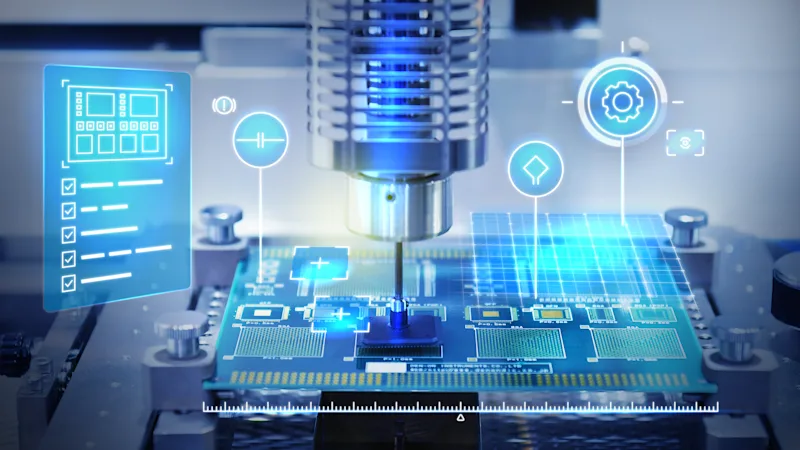 High performance & speed

Innovative, high-performance camera technology for state-of-the-art production methods

Durable & reliable

With the lowest failure rate in the industry, our camera systems stand for reliability in 24/7 operation

Simple integration

All of our components are compatible and easy to connect to target systems with pylon software

Availability & reliable delivery

Stable supply chains ensure long-term availability of our products and prevent production downtime
Typical applications in semiconductor and wafer manufacturing
Printed Circuit Board Assembly (PCBA), where the various bare PCBs and electronic components are interconnected, is an important process in the manufacture of electronic devices. As PCBs become more complex with smaller components, the inspection process becomes increasingly important to their longevity.
Application examples in the electronics industry
Our solutions can be used for a wide range of applications--take a look.
Most popular products
For efficient and reliable machine vision applications in this industry, the following Basler products are often the best choice: