We Engineer Your Vision Application
While we offer a broad portfolio of off-the-shelf products, one of our value propositions is our ability to deliver application engineering and custom vision solutions tailored to your needs. At Basler, we work closely with our customers to develop the design and specifications that provide an optimum performance, cost, quality, and time-to-market.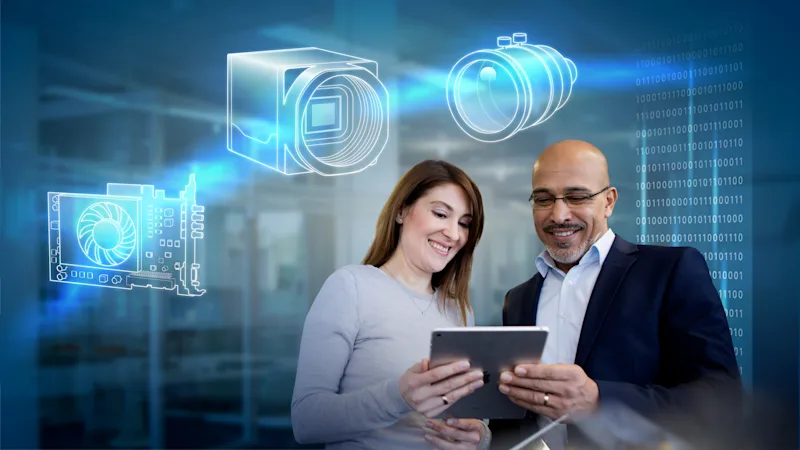 Our goal is to make your system perform
Machine vision systems are complex and dynamic at the same time: they move in the field of tension between the laws of nature, the logic of optics and the constantly evolving technical possibilities. As experts in this field, we will guide you competently through the development process: from the initial inquiry to the finished product concept, and regardless of whether you need advice on the entire system or individual components.
We offer a range of capability packages for different project sizes. Whether you need a custom camera, application engineering, or a complete project-based solution, we carefully consider all aspects of a vision system. With our experience from many successful customer projects, our commitment to quality and our regional presence, you can be sure that your project is in safe hands with us.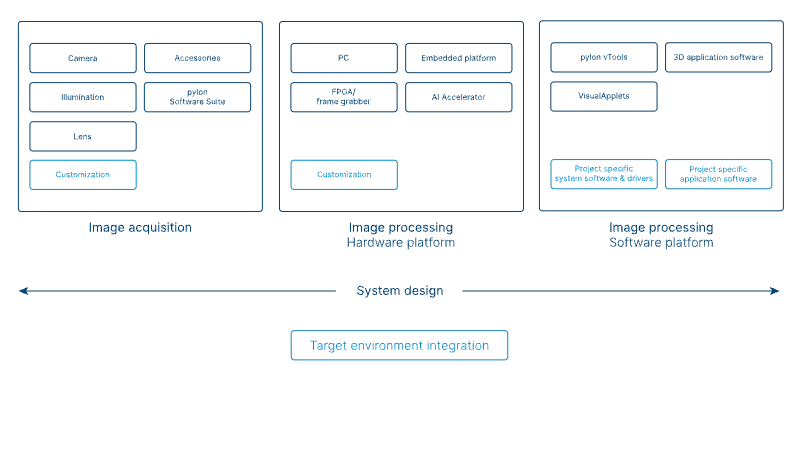 Our capabilites in detail