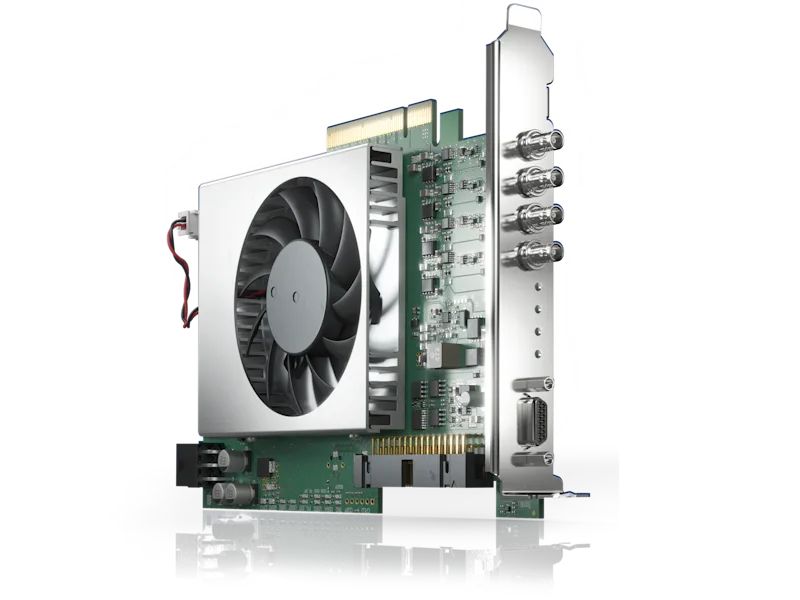 Control center of the vision system
Frame grabbers are one of the key components for robust, high-speed image acquisition and signal control. FPGA processors at the core of these image acquisition boards ensure extensive image data is processed in real time.
Diverse interfaces

Available for CoaXPress and Camera Link

FPGA processors

Enable large amounts of data to be processed with high-level language

Reduced CPU load

Data volume is lowered thanks to efficient image preprocessing

Bandwidths up to 50 Gbps

Allows joint processing of high data rates and high resolutions

Real-time image processing

Thanks to image and trigger processing with deterministic latencies

Different signal variants

For the signal controls between the frame grabber, camera, and components

Customizable

Individually programmable with our frame grabber services

Not over-engineered

Thanks to coordinated vision components
Image preprocessing on the frame grabber
Using the frame grabber for image preprocessing allows computationally intensive algorithms to be accelerated, application performance to be improved, and reduces the CPU load. This increase in data throughput enables image data with very high resolution and bandwidth to be processed efficiently, increasing the accuracy and robustness of image evaluation. This enables, for example, deep learning with customized neural networks (CNNs) on our frame grabbers.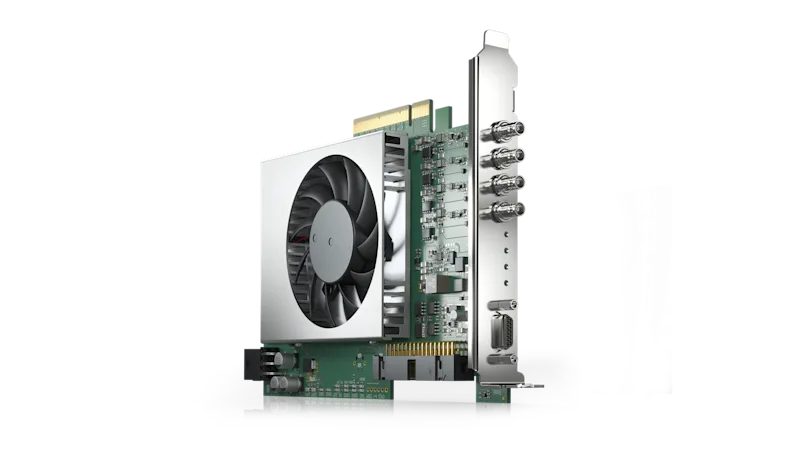 Customized frame grabbers
Use our Frame Grabber Services to integrate our frame grabber perfectly into your system.
Contact us
More information about frame grabbers
Learn more about our products and applications. Our comprehensive materials provide you with all the important details.