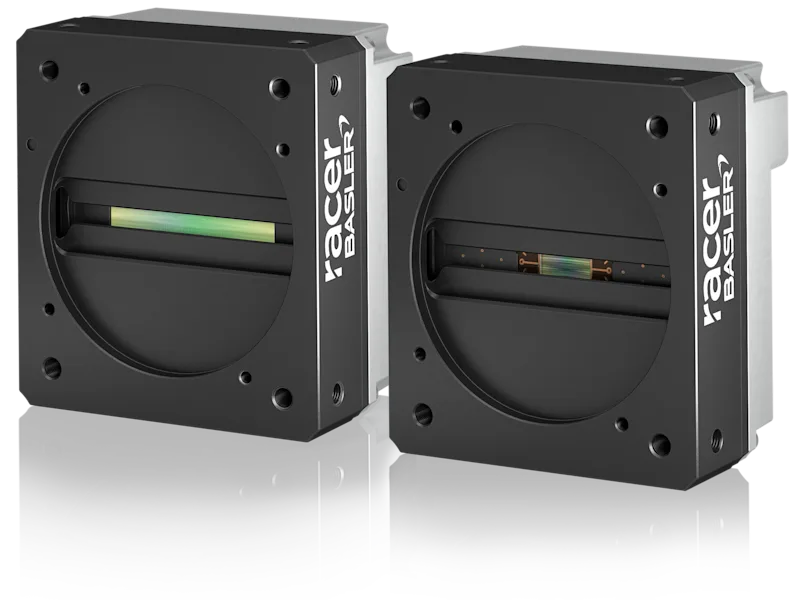 Basler's highly-sensitive line scan cameras are specially designed for applications requiring high throughput with high image quality, such as quality assurance and sorting. Choose from several options, including: monochrome variants, resolutions up to 12k, different interfaces, and line rates up to 80 kHz.
Various resolutions up to 12k

We offer line scan cameras in resolutions from 2k to 12k even for low light applications

Top price/performance ratio

Small space requirement, high speed and image quality - this is what makes our cameras stand out even for smaller budgets

Variety of interfaces

Cameras with GigE and Camera Link interface and various resolutions

Wide and compatible accessories

Wide range of lenses, cables, PC cards, network and peripheral devices, including pylon Software and additional accessories
Line scan camera - speed for industrial image processing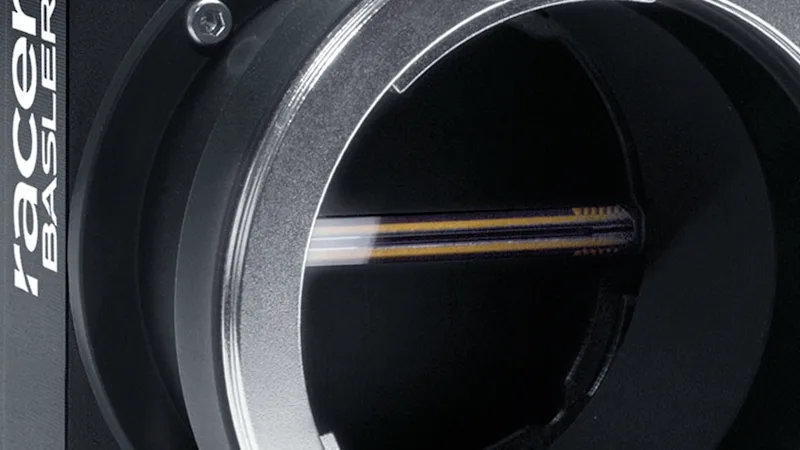 How line scan cameras work
A line scan camera reads image data one line at a time, meaning that it inspects the image line by line in detail instead of in the big picture. Thanks to this seamless recording, longer objects or endless webs can be inspected without any problems.
Basler line scan cameras are always the right choice when large amounts of data need to be read in at high speed and with high image quality.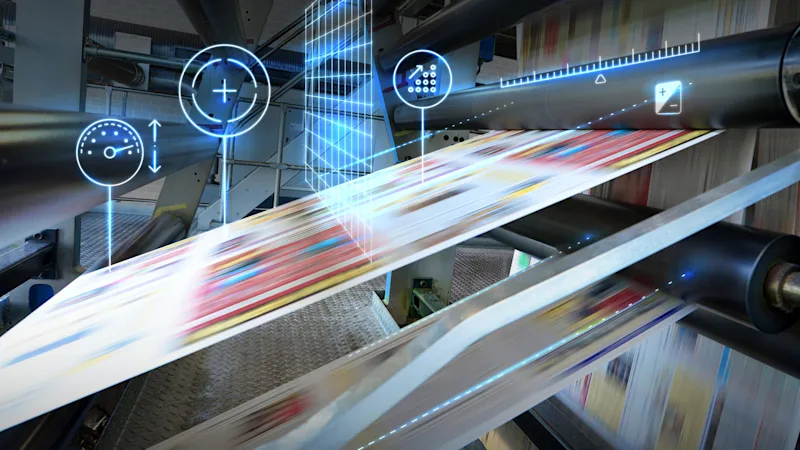 Predestined areas of application
Common application areas are in quality assurance (web inspection, print inspection), transportation (underbody, rail, overhead line, and container inspection) and sorting (waste, parcels and mail via various codes).
During surface inspection, the camera detects a defect by comparing the endless web to be inspected with a defect-free reference. Alternatively, specially programmed software independently detects whether the material has any defects.