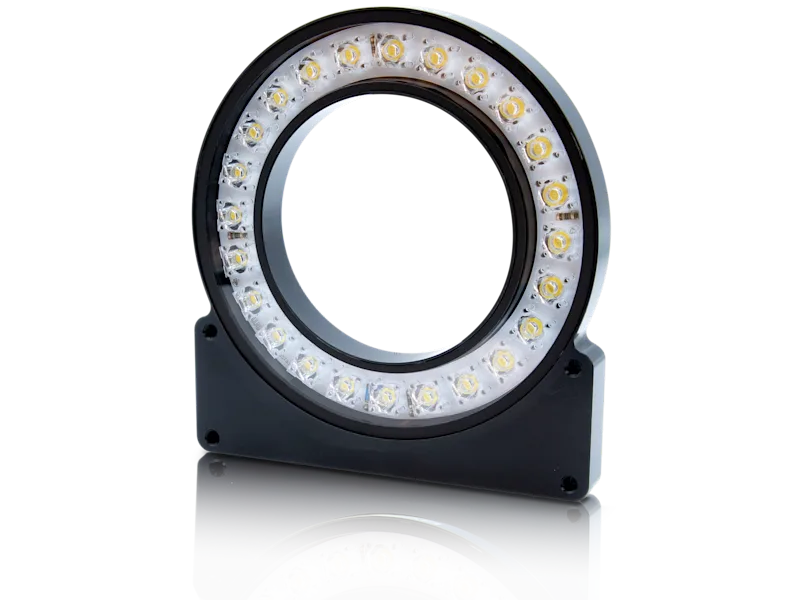 Ring Lights and When to Use Them
They are suitable for more matte, non-reflective materials, perfect for character recognition, 2D code recognition, electronic components and PCBs.
When and how to use ring lights
It can be challenging to select the right illumination for your application. With the wide range of lighting options on the market, it is crucial to choose the right illumination early in the design phase to save cost and integration efforts. But how do you select the optimal lighting type for your vision application?
We would like to help you and present here when it is best to apply and use ring lighting.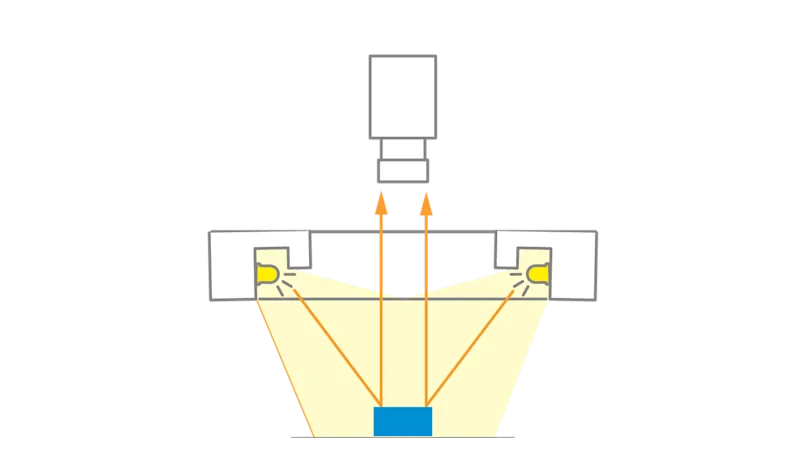 Ring lights are suitable for many different image processing tasks. They are most commonly used as a bright field configuration in the inspection of matte, non-reflective materials.
Application example: Character recognition. Detection of 2D codes, electronic components, and PCBs.
Need help choosing your illumination?
Our Lighting Advisor provides individual product recommendations by guiding you step by step to a selection of suitable lighting and components. Select the lighting for your vision system as early as possible during your design process.
Illumination Advisor
Insights on choosing the right illumination