We're constantly redeveloping our products to take advantage of technological innovations and to better account for our customer's desires. To help keep our customers up to date, we announce changes here.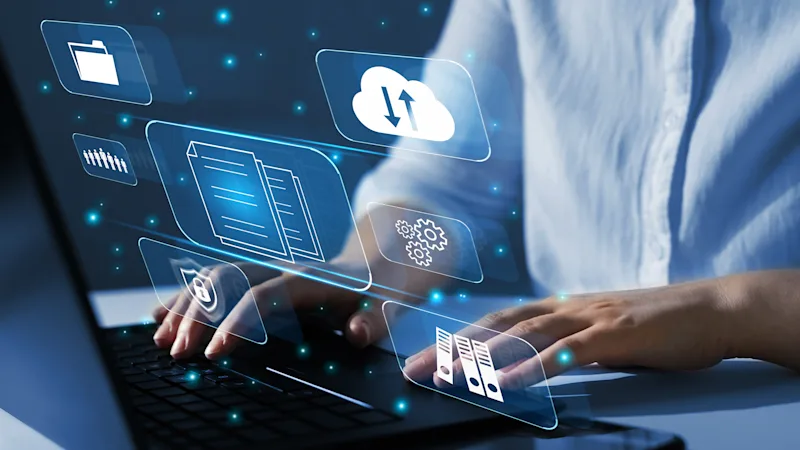 If you are looking for all changes for your dedicated product, you can find them on the specific product page in the Documents tab.
You don't want to miss being notified of future product changes? Then register for our change notifications on the following page and get all relevant information via email.
Register now for free!
Product Category

Product Family

Release Date

Product Change Notification

Affected Models

Expected First Shipping Date

Cameras

MED ace series

30.11.2023

Change production, distribution and service of MED ace series from quality management system DIN EN ISO 13485:2016 to DIN EN ISO 9001:2015

MED ace series

30.11.2023

Cameras

blaze

09.11.2023

New Firmware, new Packaging and improved Housing Coating for blaze Cameras

blaze

09.11.2023

Cameras

ace 2 X visSWIR

08.11.2023

New Firmware Features Pixel Correction Beyond, Line Noise Reduction and Blooming Reduction

ace 2 X visSWIR

November 2023

Cameras

boost V

October 2023

boost V

October 2023

Cameras

ace 2, Basler boost, dart IMX

16.06.2023

New Firmware Features Light Control, Demosaicing Mode and Flash Window

ace 2, Basler boost, dart IMX

June 2023

Network and Peripheral Devices

USB 3.0

03.03.2023

USB 3.0 Hub, 4 Ports side by side

March 2023

Cameras

all

18.12.2022

All camera families

Jan 2023

Cameras

blaze

02.12.2022

blaze

Nov 2022

Cameras

ace 2 & boost

01.11.2022

New Firmware Features Sequencer and Static Defect Pixel Correction

ace 2 & boost

Jan 2023

Software

VisualApplets

01.11.2022

VisualApplets

Nov 2022

Cameras

ace & dart

27.09.2022

ace & dart

Sep 2022

PC Cards

Basler GigE Cards

09.09.2022

GigE Card AdLink PCIe-GIE74, 4-Port, PoE

Sep 2022

Cameras

blaze

24.05.2022

blaze-101

May 2022

Cameras

ace 2

13.05.2022

ace 2

May 2022

Cameras

ace U, ace L

22.02.2022

Device Temperature Feature available again on ace U and ace L cameras

ace U GigE:

Python 300, Python 500, Python 1300, Python 2000, Python 5000, IMX174, IMX178, IMX183, IMX226, IMX249, IMX264, IMX265, IMX273, IMX287, ICX618 Replacement

ace U USB & ace L:

Python 300, Python 500, Python 1300, Python 2000, Python 5000, IMX174, IMX178, IMX226, IMX249, IMX250, IMX252, IMX183, IMX304, IMX253, IMX267, IMX255, IMX264, IMX265, IMX273, IMX287, MX304,

March 2022

Cameras

ace 2

22.02.2022

ace 2

March 2022

Software

VisualApplets

16.02.2022

VisualApplets

March 2022

Cables

CXP-12 Cables

15.11.2021

CXP-12 Cables 3m and 5m

Feb 22

Cameras

ace U

11.11.2021

ace U GigE:

 

Python 300, Python 500, IMX 265

ace U USB:

Python 300, Python 500, Python 1300, IMX 252, IMX 265

Dec 21

Cameras

boost, Interface Cards

26.10.2021

CXP-12 Bundle

Nov 21

Lenses

Basler Lenses

01.10.2021

Basler Lenses C23 5MP Series

 

PC Cards

Basler GigE Cards

22.09.2021

Basler GigE Interface Card, 4 Port

Sep 21

Lenses

Basler Lenses

06.09.2021

Basler Lenses C10 Series

Q3/Q4 2021

Cameras

ace U, ace L

06.09.2021

Temperature State Feature – Removed on certain ace U and ace L cameras (part 3)

ace U GigE:

Python 2000, Python 5000, IMX174, IMX249, IMX273, IMX287, IMX264, ICX618 Replacement

ace U USB & ace L:

Python 500, Python 1300, Python 2000, Python 5000, IMX174, IMX249, IMX250, IMX252, IMX183, IMX304, IMX253, IMX267, IMX255, IMX264 color, IMX265 color, IMX273 color

CW36/ 2021 - Q4 2021

Cameras

ace U, ace L

23.08.2021

Temperature State Feature – Removed on certain ace U and ace L cameras (part 2)

ace U GigE:

IMX183, IMX265, Python 300, Python 500, Python 1300

ace U USB:

IMX273 mono, IMX265 mono, IMX264 mono, IMX287, Python 300

CW35/ 2021

Cameras

Basler IP Fixed Box

20.08.2021

Basler IP Fixed Box cameras – Temperature Parameter for Text Overlay removed

Basler IP Fixed Box cameras

CW35/ 2021

Cameras

ace U, ace L

16.08.2021

Device Temperature Feature – Removed on certain ace U and ace L cameras (part 1)

ace U GigE:

IMX267, IMX304

ace U USB:

IMX226, IMX178

ace L GigE:

IMX267, IMX304

CW35/ 2021

Cables

USB Cables

22.06.2021

USB Hybrid Cable 10m

Q4 2021

Lenses

S-Mount Lenses

15.04.2021

S-Mount Lenses 1/2" - 16mm

b/o Q3 2021

Cameras

boost

20.03.2021

boost cameras, boost Bundles and Evaluation Kits

Apr 21

Lenses

Basler Lenses

22.02.2021

Basler Premium Lenses C23 5MP - 16mm and 35mm

Mar 21

Cameras

ace 2

28.01.2021

ace 2

Feb 21

Lighting

Basler SLP Controller

27.11.2021

Basler SLP Controller

Dec 20

Cameras

ace 2

16.11.2021

ace 2

Dec 20

Cameras

ace U, ace L

25.09.2021

ace U and ace L

Oct 2020 - Dec 2020

Network and Peripheral Devices

Power Supply

01.08.2020

PoE Single Port Injector

Aug 20

Cameras

ace 2

17.06.2020

ace 2

Jul 20

Cameras

Basler IP Fixed Box

23.01.2020

Basler IP Fixed Box

Mar 2020 - Q3 2020

Lenses

S-Mount Lenses

23.08.2019

S-Mount Lenses 1/1.8" - 2.95mm

Oct 19 - Jun 20

Cameras

dart, pulse

18.08.2019

New Firmware 1.6 for dart and pulse including PGI feature for monochrome cameras

dart USB, dart BCON for LVDS, pulse, embedded development kits

21.08.2019

Cameras

ace U, ace L

14.08.2019

ace U and ace L

Aug 19 - Nov 19

Cameras

ace U

29.04.2019

ace U Sony ICX618 Replacement

Apr 19

Cameras

ace U

28.03.2019

ace U

Apr 19 - Q3 19

Cameras

ace U, ace L

16.09.2019

ace U

Apr 19 - Oct 19

Lenses

CS-Mount Lenses

28.01.2019

Lens Computar TG3Z2910FCS-IR

Mar 19

Cameras

ace U GigE

11.01.2019

ace U GigE:

 

IMX 183

Jan 19

Cables

USB Cables

20.06.2018

Basler USB3 Premium Cables

Sep 18

Cameras

ace classic

01.06.2018

ace classic GigE:

MT9P031

Jun 18

Cameras

dart BCON

25.01.2018

New material codes for dart BCON for LVDS models / Development Kits

dart BCON for LVDS models, Development Kits

Jan 18

Cameras

dart

15.01.2018

dart USB, dart BCON

Jan 18

Cameras

dart, pulse

17.11.2017

Changeover to side-fill for all dart / pulse with E2V 76C570 sensor

dart USB, dart BCON, pulse

Nov 17

Cameras

ace U GigE

10.07.2017

ace U GigE:

PYTHON 300, PYTHON 500, PYTHON 1300, IMX249, IMX174

Sep 17 - Dez 17

Lenses

Basler Lenses

21.06.2017

Basler Premium lenses C125 5MP

Jul 17 - Sep 18

Cameras

ace classic GigE

17.02.2017

ace GigE

Jun 16 - Mrz 17

Cameras

ace U

14.02.2017

Firmware Update: ace GigE and USB3.0 with PYTHON sensors by ON Semiconductor

ace U with PYTHON sensors by ON Semiconductor

Apr 17

Cameras

ace U

Feb 17

ace U

Feb 17

Cameras

ace U

Dec 16

ace U

Dec 16

Cameras

ace U

May 16

ace U

May 16 - Jul 16

Cameras

dart, pulse

08.04.2016

dart, pulse

Apr 16

Cameras

ace U

Apr 16

ace U

Apr 16 - May 16

Cameras

ace classic

20.01.2016

ace classic:

EV76C661

Dec 15