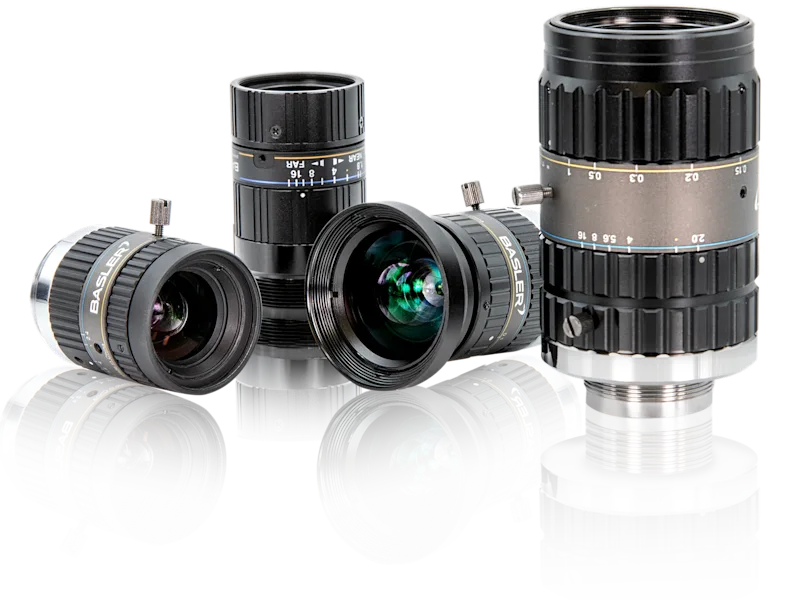 For your computer vision application
Whether your application requires high image quality or you are looking for a more cost-effective solution, we offer product lines for both scenarios as well as carefully tested partner products. Our lenses are a perfect match for Basler cameras and offer an excellent price/performance ratio.
Price/performance ratio

Fixed focal lenses with an excellent price/performance ratio

Reliability

Reliable performance and delivery, with short delivery times and long-term availability

Quality

Extensive quality control for reliable lenses

Flexibility

Find the right lens for your application thanks to different product lines and all mounts
Lens Selector
Our Lens Selector helps you find the right lens for your Basler camera or specific sensor model. You can also filter by variables including: focal length, angle of view, working distance, or object size.
To the Lens Selector
Suitable accessories for your fixed focal lenses
More information about Basler fixed focal lenses
Learn more about our products and applications. Our comprehensive materials provide you with all the important details.