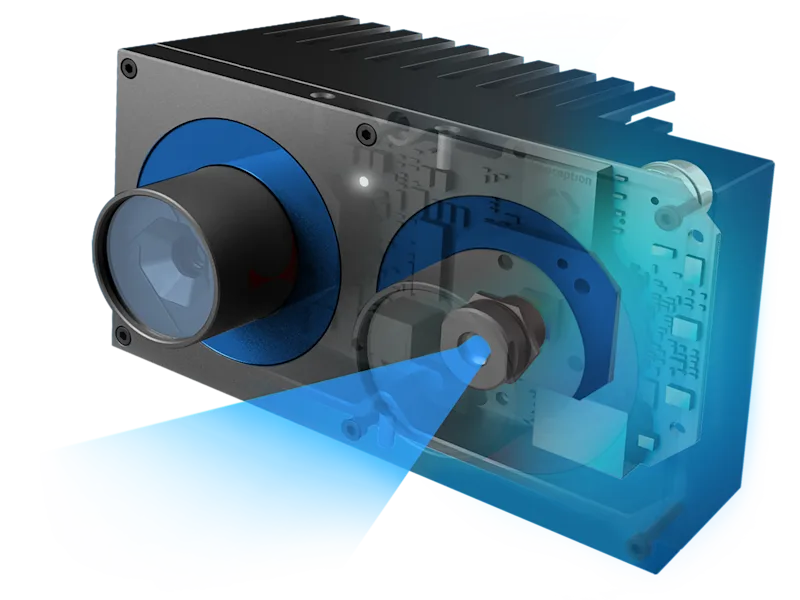 Industrial-grade 3D stereo vision for image-guided robotics
Thanks to the Basler Stereo Camera series, robots can perceive their environment in real time. With the pre-installed onboard software package and matching application software, these cameras are suitable for typical robotics tasks, such as pick-and-place.
Plug-and-play

Easy integration thanks to onboard processing, intuitive web interface, and numerous interface options

Industrial grade

Rugged design engineered for high performance in demanding industrial environments

Modular software suite

Intelligent 3D software modules for your individual image-controlled robotics application

Cost efficiency

Overall system costs are optimized thanks to a modular hardware and software concept
Basler 3D Stereo Camera features
Stereo data processing
Enabling robots to perceive their environment in real time: the left camera provides a base image, while a depth image is created by triangulating the stereo images using the SGM method. This serves as input for generating the point cloud and for 3D reconstruction. The confidence image provides the amount of confidence in the measured values for further processing.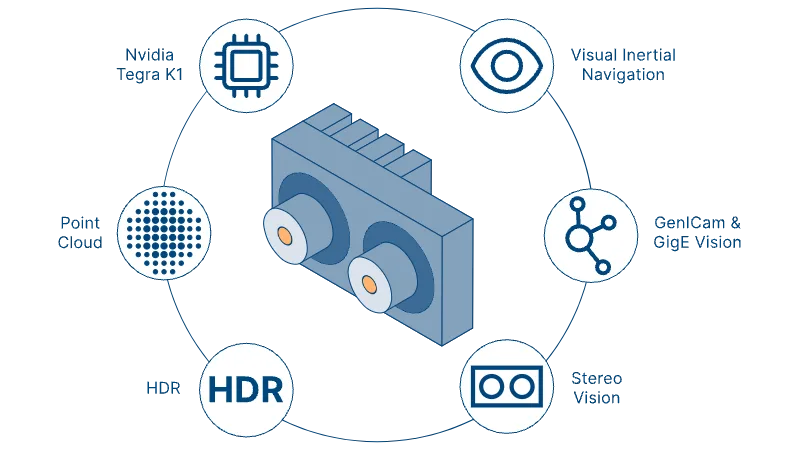 Performance Characteristics
The industry-compliant interface standards GenICam, GigE Vision, Rest API, and ROS ensure maximum compatibility. High Dynamic Range (HDR) mode is perfectly suited for interpreting complex scenes with both highly reflective and nonreflective objects. Real-time estimation of camera position and orientation is made possible by the combination of stereo-based visual odometry (SVO) and an integrated inertial measurement unit (IMU). With the Nvidia Tegra K1, onboard processing and evaluation of 3D data is performed for direct integration into the robot application without additional hardware.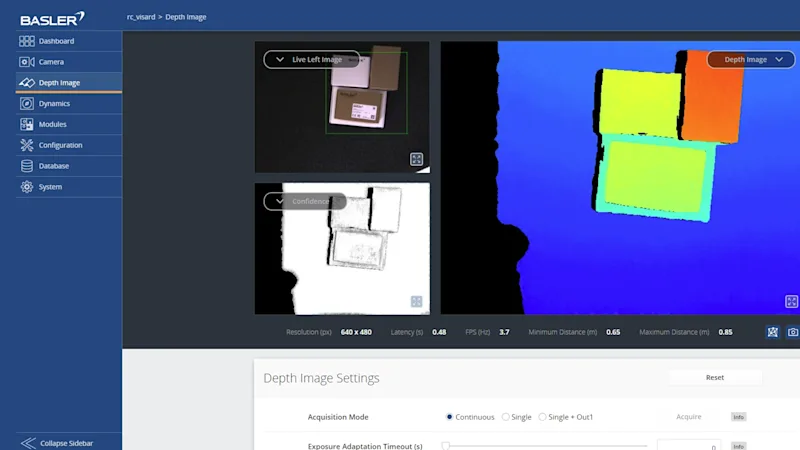 Plug-and-play
The Basler Stereo Camera's user-friendly web interface enables effortless installation and intuitive operation. The stereo camera can also be connected and configured via Rest-API, ROS, and GenICam. You do not need any prior knowledge or experience in image processing to successfully setup and operate this intuitive system.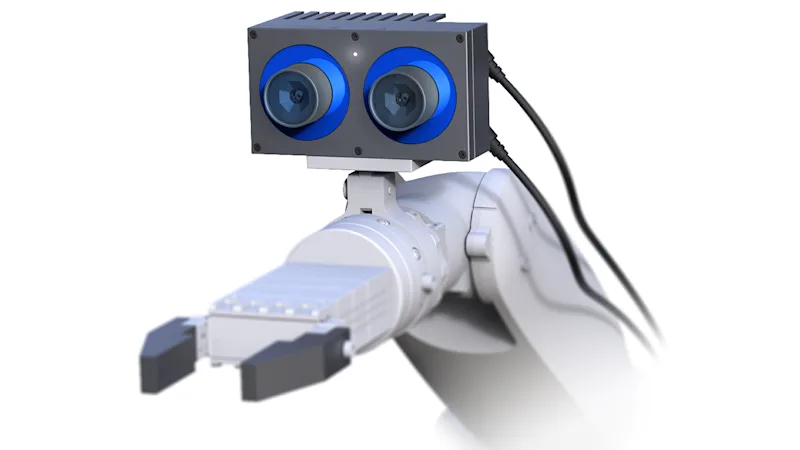 Onboard image processing in the camera
Thanks to an integrated graphics card, depth images are generated directly on the camera and do not require any external computing power—an ideal requirement for mobile systems. Point clouds can easily be generated from the depth image.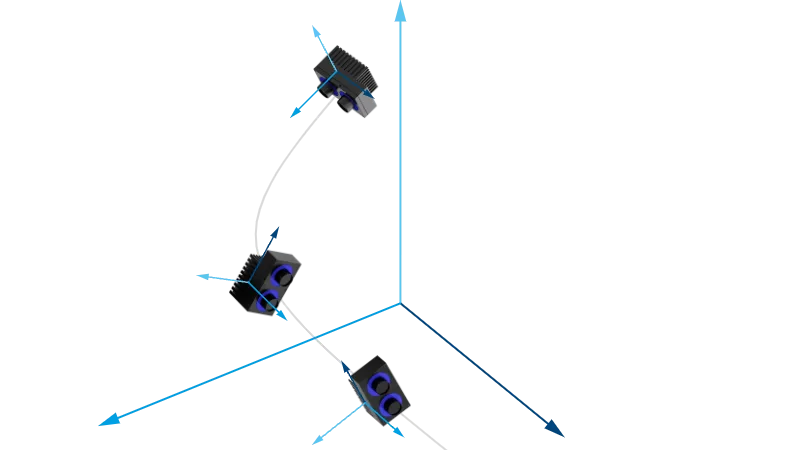 Visual odometry
Using state-of-the-art visual inertial odometry algorithms, the Basler Stereo Camera captures its current position and orientation with the highest precision. The low latency enables direct integration into the control loop when the camera is mounted on a robot.
Basler Application Software for Robotics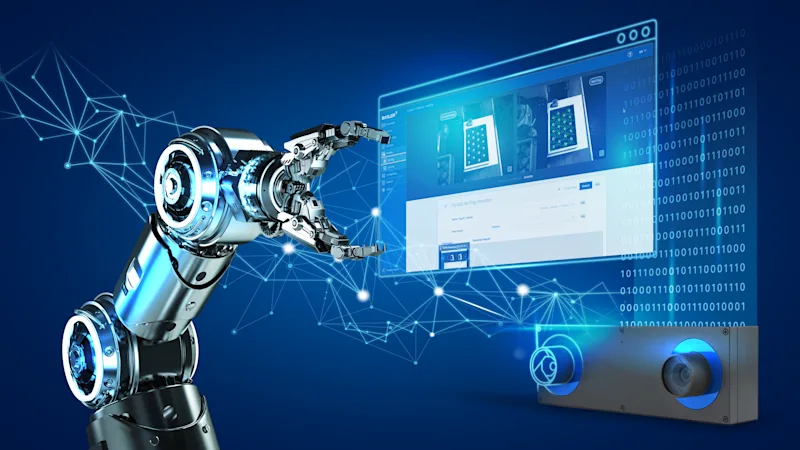 Six application-specific 3D software modules provide solutions for your specific application. The modules can easily be activated on the Basler Stereo Camera series and intuitively operated via the sensor's standard interface. Useful optional hardware add-ons can further optimize the operation of the cameras.
Application Software for Robotics
More information about the Basler Stereo Camera
Learn more about our products and applications. Our comprehensive materials provide you with all the important details.
1 of 1 items are displayed: