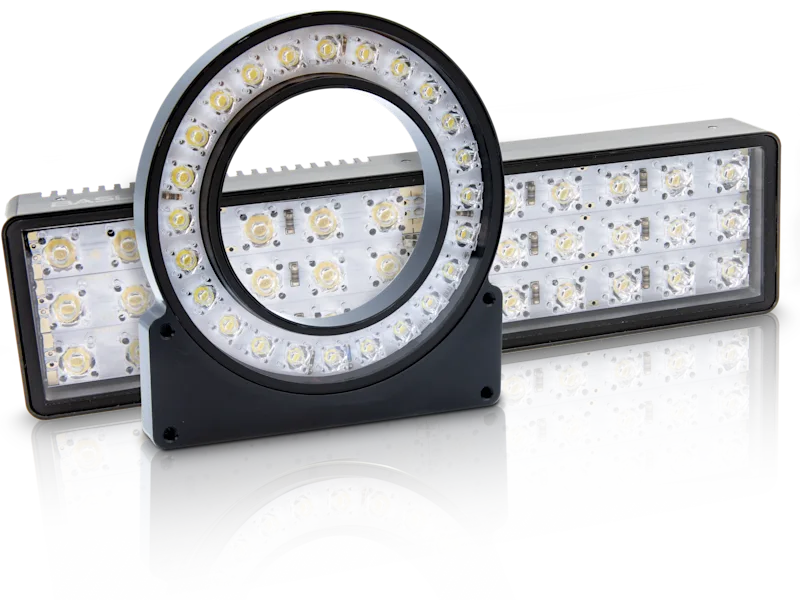 Low integration effort and low costs
Ensure consistent image quality in your application with our carefully considered portfolio. By choosing the right illumination early, you can save both time and money.
Quality

Product qualification processes for industrial quality components

Long-term availability

For long-term integration into your system

Full-range supplier

Well thought-out portfolio of lighting products, perfect match for all cameras

Simple integration

Thanks to modular design, plug-and-play setup with easy mechanical integration
Lighting Advisor
Select the lighting for your vision system as early as possible to save time and money. Our Lighting Advisor provides individual product recommendations by guiding you step-by-step to a selection of coordinated lighting products and components.
Advantages of Basler Lights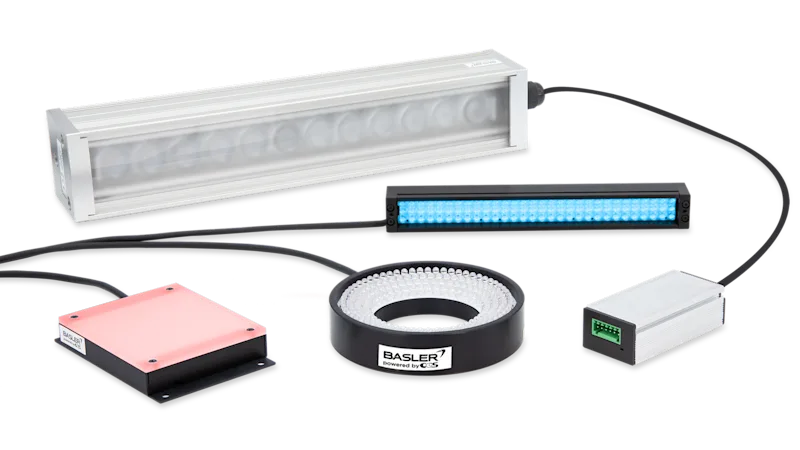 Basler Lights - Premium
Want to achieve fast, error-free integration? Lights in Basler's Premium product line combine lighting and control within a single device. Basler's unique SLP feature is also integrated to enable lighting control with a single software package: pylon.
There is no easier way to use even the most sophisticated functions (like strobing or overdrive) in perfect synchronization with a Basler camera.
About Basler's Premium Lights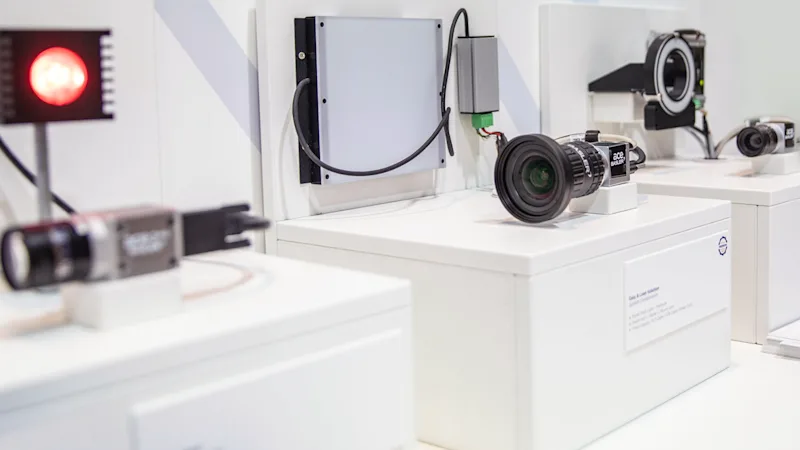 Premium product line advantages
The Premium product line combines unique lighting control and effortless integration.
Innovative lighting control directly from the camera with the SLP feature

Easy Integration and smooth operation with a single software - Basler's pylon Camera Software Suite

Easy one-click access to strobe and overdrive modes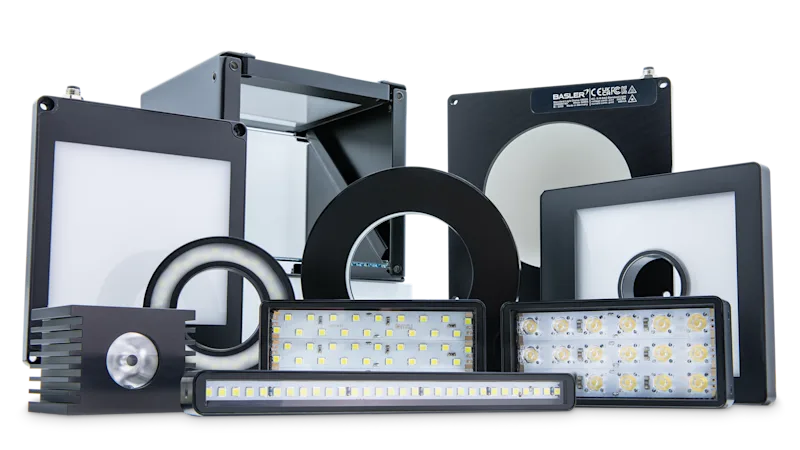 Basler Lights - Standard
Looking for cost-effective, easy-to-use lighting? Lights in Basler's Standard product line offer excellent value. They feature integrated lighting control with the unique ability to operate in either continuous light or trigger modes without external control. They also offer easy access to flash mode when paired with Basler cameras with the Exposer Active Trigger. These industry-proven LED lights provide the uniform illumination needed for reproducible image quality.
About Basler's Standard Lights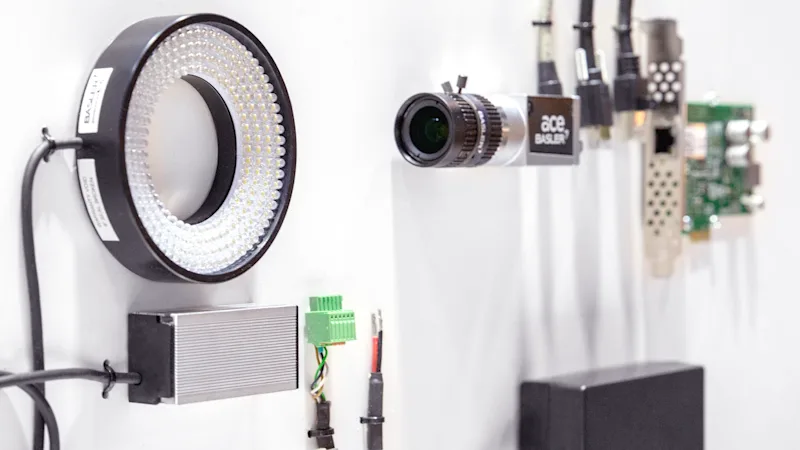 Standard Product Line Advantages
In this product line, flexible operation meets industrial-grade durability.
Offering direct control of continuous verses triggered light and the option to operate with an external lighting controller

Increased service life due to modern thermal management

Made in Germany & Protection class IP54
Lighting types and their properties
The individual lighting requirements of your application can pose a challenge when it comes to choosing the right lighting. As a full-range supplier, we want to support your decision-making process by providing as much information as possible. We've compiled the key characteristics and application areas for each of the lighting types in our portfolio.
Our Accessories for Illumination
Here you can find everything you need to properly illuminate your application. Every lighting setup requires power and can be supplemented with accessories such as power supplies, mounts, diffusers, and filters.
More information about LED lighting for machine vision
Learn more about our products and applications. Our comprehensive materials provide you with all the important details.