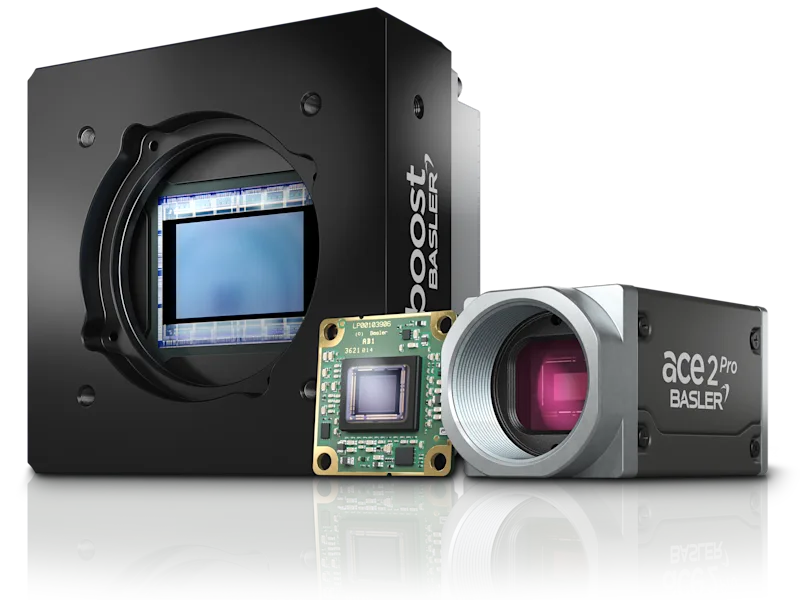 Variety and image quality
Basler area scan cameras stand for first-class image quality at an outstanding price/performance ratio. Our wide range of products is sure to deliver the right camera for your application - whether it's for factory automation, medical & life sciences, logistics, robotics, or something new.
Resolutions from VGA to 45 MP

Resolutions suitable for various requirements in all industrial application areas

Top price/performance ratio

High quality and low list prices, along with consulting and guidance tools for optimized system design

Variety of interfaces

Market-established interfaces designed to get the most out of vision systems

Wide portfolio of accessories

Custom-fit components and pylon software without over-engineering
Area scan cameras - well-rounded for industrial image processing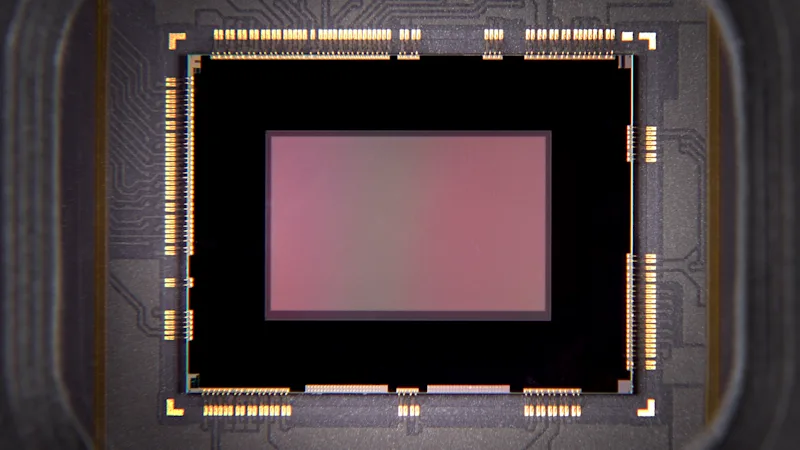 How area scan cameras work 
Area scan cameras have a sensor with a large matrix of image pixels, producing complete, two-dimensional images in each exposure cycle. We offer cameras in numerous sensor sizes and resolutions with matching optics to serve a wide variety of applications.
The latest sensor technologies and state-of-the-art camera interfaces combine to produce outstanding image quality in your applications when matched to the size and complexity of the inspection object, the illumination conditions, and the desired data rate. The right accessories can be found in our extensive portfolio and via our Guidance Tools.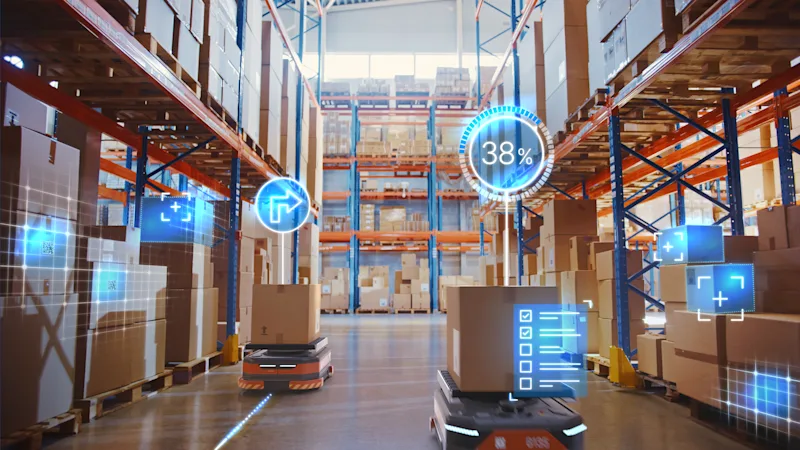 Application areas
Area scan cameras are used in a wide range of demanding applications across several industries, including: factory automation, medical, transportation, logistics, retail, and robotics. Application tasks range from surface inspection, code reading, electronic component inspection, and food inspection to robot guidance and autonomous driving in logistics centers.
The cameras are an indispensable tool for automated inspection and monitoring processes to increase productivity, reduce errors, and ensure consistent quality.
Our area scan cameras in use
Learn more about our products and applications. Our comprehensive materials provide you with all the important details.
9 of 37 items are displayed: