New vTools for More Image Processing in pylon 7.3
Date

3 May 2023
The pylon 7.3 release offers new, more budget-oriented vTools and new features for alignment, performance optimization and easier testing.
With the new pylon 7.3 release, Basler is expanding the vTools portfolio with the new "Starter" license level. Starter licenses provide a more budget-oriented version of the existing Basic and Pro licenses. They are available for all Code Reader and Template Matching licenses.
All matching algorithms are extended with a new Alignment feature to align objects for further processing steps. Furthermore, the new Image Loading vTool simplifies the debugging and the testing with images loaded from the hard disk. The new Preprocessing vTools and the Region of Interest capabilities allow you to optimize detection and performance rates to get the most out of your application.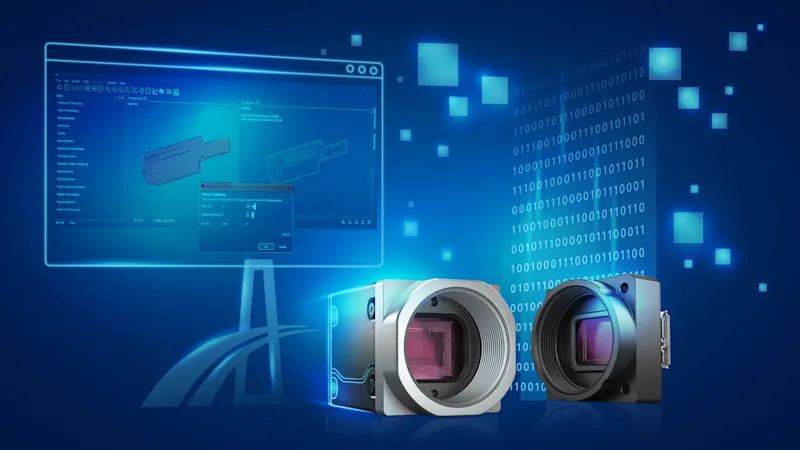 Camera API Generator
The powerful pylon Viewer now also integrates the new Camera API Generator tool to boost the programming for Basler cameras. The new tool allows you to generate a dedicated API for your specific Basler cameras in C++ or .NET languages. The new API contains only the features your camera comes with and enables you to efficiently integrate and control your camera in your application, thus saving time and effort and enabling a faster time-to-market.