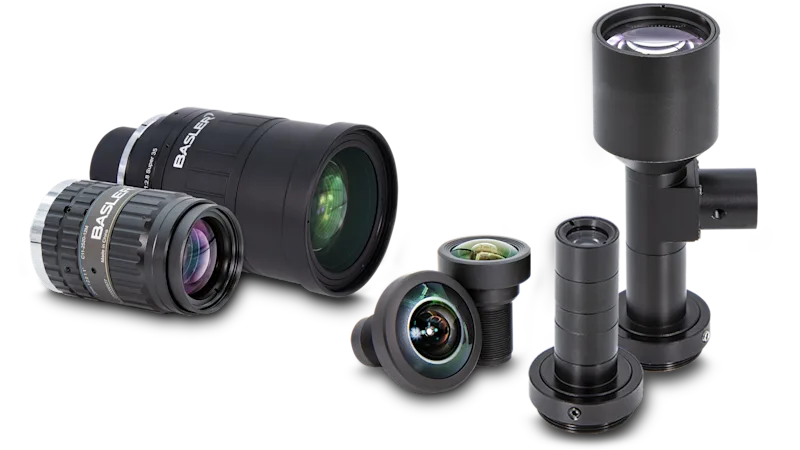 For optimal image quality in your machine vision application
Along with the camera and lighting, lenses are crucial for producing quality images. Optimizing this image performance enables the analysis of the finest structures and saves processing time in image analysis.
Lens Selector
Our Lens Selector helps you find the right lens for your Basler camera or specific sensor model. You can also filter by variables including: focal length, angle of view, working distance, or object size.
To the Lens Selector