We attach great importance to the highest quality and reliability of our products. Our quality management system is therefore continuously expanded and improved. Find here an overview of the conformities that are standard at Basler.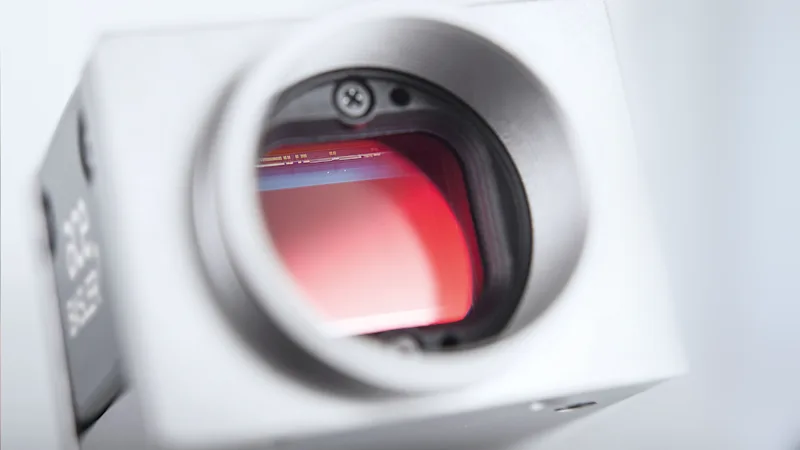 To optimize our operations and processes even further, we prepared and successfully implemented a comprehensive quality management system. In the spirit of DIN EN ISO 9001:2015, we implemented integrated management system with a focus on continuous improvements in all sequences of operations.
Click here for the certificates: Certificate DIN EN ISO 9001:2015 BaslerWith the certification according to ISO 13485:2016 Basler has proven its quality standards for the development, production, sales and service of digital cameras. For you, this means consistency, reliability, and quality.
With the introduction of the standard in certain organizational areas for the development, production, distribution and service of selected products, we adapted our quality management system to the requirements of the medical world. This makes it possible for us to help you with the auditing of your medical products or the preparation for the certification.
Here it goes to the certificate: Certificate DIN EN ISO 13485:2016For our customers, this means a significant increase in our efficiency and an optimization of the reliability of our processes.
Clear-cut quality objectives have been defined for the total system. Thanks to continuous reviews of these objectives, we can quickly detect any deviations and take countermeasures as required. By using a handbook available exclusively in an online version on our corporate Intranet, we make sure that each member of the staff always has access to up-to-the-minute information.
LRQA (Lloyd's Register Quality Assurance) will supervise the efficiency of our QM system during annual visits. Continuous internal audits will ensure that all processes are constantly checked and improved.
Our quality management system is a living, consistently progressing system totally in line with our motto: We are continuously learning and improving - 365 days of the year.
Basler AG is certified as an Authorized Economic Operator (AEO).
We are considered to be an especially reliable and trustworthy partner for international trade, and we can make use of certain customs-related benefits within the European Union.
Certified companies must meet extensive requirements to achieve this status, including high reliability, financial solvency, the fulfillment of common legal regulations and safety standards, and others. With this certificate, our business partners can be certain of professional execution and the highest quality standards for managing goods traffic.

The CE obligation applies to products that are placed on the EU market and that fall within the scope of at least one CE-relevant directive. These products must be tested for conformity with the directives and marked with the CE mark. An EU declaration of conformity is also issued for each CE-marked product, which makes reference to the relevant EU directives.
For the products Basler sells, the most common CE-relevant EU directives are:
RoHS Directive 2011/65/EU incl. (EU) 2015/863

EMC Directive 2014/30/EU

Low Voltage Directive 2014/35/EU
The EU declarations of conformity for the individual products are linked on the respective product pages.
RoHS
Directive 2011/65/EU of 8 June 2011 regulates the restriction of the use of certain hazardous substances (RoHS) in electrical and electronic equipment (EEE).
Prior RoHS Directive 2002/95/EC was repealed as of 3 January 2013.
In its Annex II, Directive 2011/65/EU sets the maximum concentration values by weight in homogeneous materials for lead, mercury, cadmium, hexavalent chromium, polybrominated biphenyls (PBB) and polybrominated diphenyl ethers (PBDE), for EEE placed on the EU market.
Further, Delegated Directive (EU) 2015/863 of 31 March 2015--amending Annex II to Directive 2011/65/EU--has been published by the European Commission to add the following phthalates onto the list of restricted substances: Bis(2-ethylhexyl) phthalate (DEHP), Butyl benzyl phthalate (BBP), Dibutyl phthalate (DBP), Diisobutyl phthalate (DIBP).
For products that fall directly under the RoHS Directive, conformity with this is shown in the EU Declarations of Conformity. We also provide separate RoHS statements for our products. This also applies to products that are not directly covered by the RoHS Directive.
In the download area you can find the RoHS compliance confirmation letter of our cameras as well as the RoHS compliance confirmation letter of our accessories products.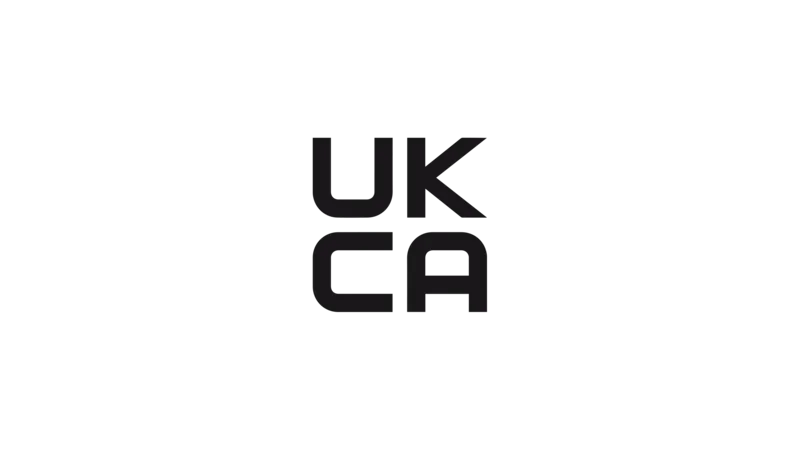 From 2023, UKCA will replace CE in the United Kingdom. Basler is currently in the introduction phase.
The UK declarations of conformity for the individual products will be linked to the respective product pages after the introduction has been completed, equivalent to CE.
Please contact us with any concerns regarding UKCA at: ukca@baslerweb.com

Products placed on the U.S. market that cause electromagnetic emissions (intentionally or unintentionally) are subject to FCC requirements. FCC requirements are set by the Federal Communications Commission (FCC), an independent U.S. government agency. Products bearing FCC Marks are compliant with the FCC requirements necessary for this purpose. You can see whether a product has been tested for FCC compliance and is marked with an FCC symbol on the respective product pages.

KCC - South Korea
Electrical and electronic equipment imported into South Korea is subject to KC certification. This is a mandatory certification system that ensures that only products certified by recognized bodies can enter the South Korean market. The certification checks in particular the requirements for electromagnetic compatibility (EMC). All KC-certified products bear the KC mark and the KC registration number. You can see whether a product is KC certified on the respective product pages.

For import into the countries of the Eurasian Economic Union (EAEU), which includes Armenia, Kazakhstan, Kyrgyzstan and Belarus and Russia, our cameras require EAC certification and appropriate labelling.
The EAC certificate must be issued by an accredited certification body.
The EAC certification and marking of a product confirms its conformity with the relevant TR's (Technical Regulations).
Please refer to the appropriate product model page to verify that your desired model is certified. If it is not certified, please contact your Basler Support or Sales Team so that we can arrange for certification.
Regulation (EC) No. 1907/2006 of December 18, 2006 regulates the Registration, Evaluation, Authorization and Restriction of Chemicals (REACH) and requires that the use of substances classified as Substances of Very High Concern (SVHC) in concentrations greater than 0.1% by weight (w/w) must be notified along the supply chain. All substances classified as SVHC are included in the candidate list provided by the European Chemicals Agency (ECHA).
Through close contact and communication with our suppliers, to our knowledge none of the products we sell contain listed SVHC. If we become aware of the presence of a SVHC, we will comply with the obligation to provide information on substances in articles.
Click here for our confirmation letter: