pylon 7.4 - Get Even More CXP-12 Tools and vTools
Date

28 Sep 2023
pylon 7.4 offers a new Flat-Field Correction tool for the latest boost V CXP-12 cameras. Also, thanks to new vTools and the new Recipe Code Generator, your image processing is boosted to a new level.
With the new pylon 7.4 release, Basler provides support for the latest boost V cameras and CXP-12 Interface Cards. Correcting image artifacts caused by variations in pixel brightness is now a piece of cake thanks to the new Flat-Field Correction tool in pylon Viewer. Because the final correction is performed in the camera firmware, Basler customers can now expect real-time processing without any delays and perfectly calibrated images.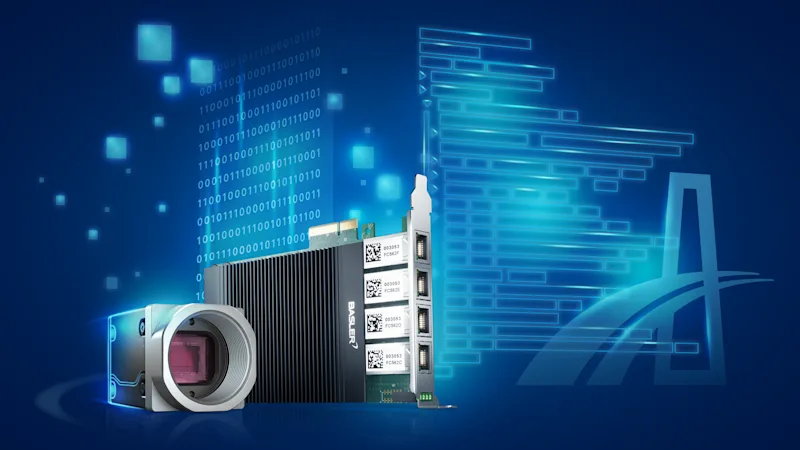 Recipe Code Generator
The new Recipe Code Generator is now integrated in pylon Workbench, allowing you to smoothly export your graphically designed image processing pipeline (i.e., your recipe) into C++ source code with a single mouse click. Now you can immediately move from designing your vTools recipe in the Workbench to programming your own application with ease. All your camera and vTools settings are automatically exported into source code, saving you time and effort in development and enabling faster time-to-market for your products.
New vTools
Check out the new vTool licenses: two new readers for Aztec and PDF417 codes are available, in both Basic and Pro versions. The new Calibration Pro offers the ability to calibrate telecentric lenses and provides an improved correction for images with strong distortion.
Discover new vTools