18 MP Gpixel Sensor Enriches ace 2 Portfolio
Date

25 Apr 2023
Good image quality at great prices: the eight newest ace 2 models with Gpixel's 18 MP CMOS global shutter sensor GMAX2518 are no exception. An advantageous mix of performance and price for applications in factory automation, robotics, and AOI.
Now available with 18 MP resolution: eight new ace 2 cameras featuring Gpixel's GMAX2518 CMOS sensor have been added to the ace 2 portfolio. Like the previous ace 2 Gpixel models (with 5 MP GMAX2505 and 9 MP GMAX2509 sensors), the new 18 MP models deliver a successful blend of performance and price.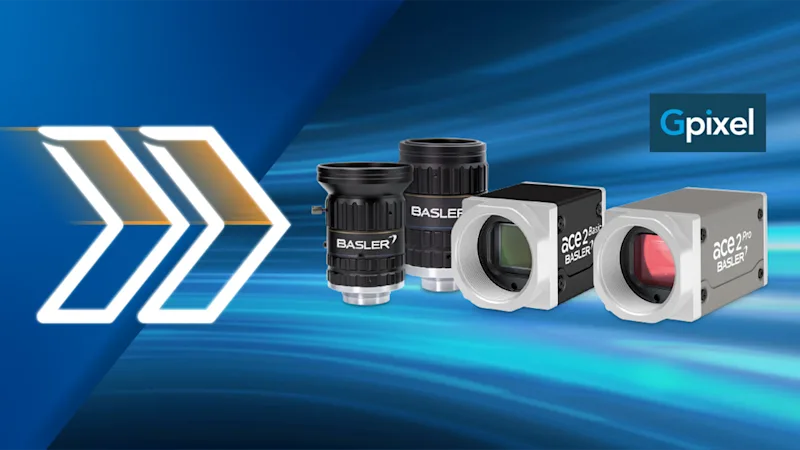 The ace 2 Basic cameras provide a compact, economical solution for cost-conscious applications in factory automation, robotics, and automated optical inspection--especially when combined with matching Basler C11 Lenses and a fully coordinated range of vision products.
The ace 2 Pro models maximize the benefits offered by this camera/sensor combination with unique Beyond features, including Compression Beyond and Pixel Beyond for next-level performance.