Work/Study Program: Business Informatics
Your heart beats at the pulse of technical innovation? Then studying business informatics at the Nordakademie in Elmshorn is the perfect introduction to the digitalized world. In practical and theoretical phases, you will learn to correctly classify complex interrelationships, to transfer them to economics and software, and to communicate as an interface. We can guarantee you exciting projects and your personal and professional development.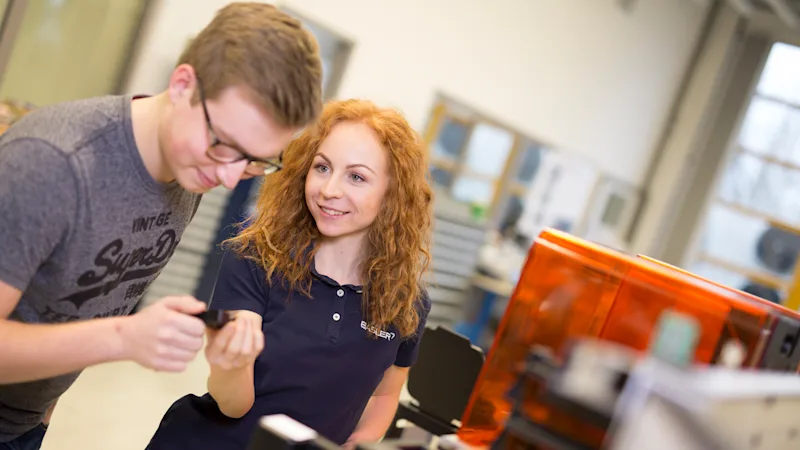 With a solid basis in both business and IT, you will lay an excellent foundation for a promising and, above all, exciting career. We support you with the costs for your dormitory, books, travel and everything you need for the success of your studies. At Basler, we only train according to our own needs, which is why we aim to employ our students after graduation. You have completed your bachelor's degree and now you want a master's degree? Why not complete it while working or as a student trainee?
Apply now!
Practice phase in the company
The time in the company is what makes the dual study program unique. At Basler, we train according to demand. In addition to the target department, there are of course also assignments in a wide variety of departments. The aim is to get to know the working methods of the interface departments. Our goal is for you to get to know the projects from as many perspectives as possible so that you can master even complex problems with confidence.
Throughout the entire period, you will get to know different cultures and learn how to communicate and act internationally. In your role you will advise our employees. During your training, you will be able to get to know the following areas, among others:
New Business Development

Project management

E-commerce

Software development

Procurement

Digital Media Management

Production
When selecting the areas of application, we also take your individual wishes into account.
Studies at the Nordakademie in Elmshorn
Studying at the Nordakademie differs from other universities in that the classes are small and the professors with practical experience have enough time to answer your questions. Networking among fellow students is also easier. This study program offers you an intensive learning experience through small working groups, very modern equipment, e-learning platform and 24-hour access to the learning buildings.
Your studies are divided into 7 semesters. Each semester includes a practice phase of 13 weeks and a theory phase of 10 weeks, during which you also take your exams.
In business infromatics, you can expect the following subjects, among others:
Business Administration

IT Security

Computer Science

Management of communication systems
This is what our former work/study program students say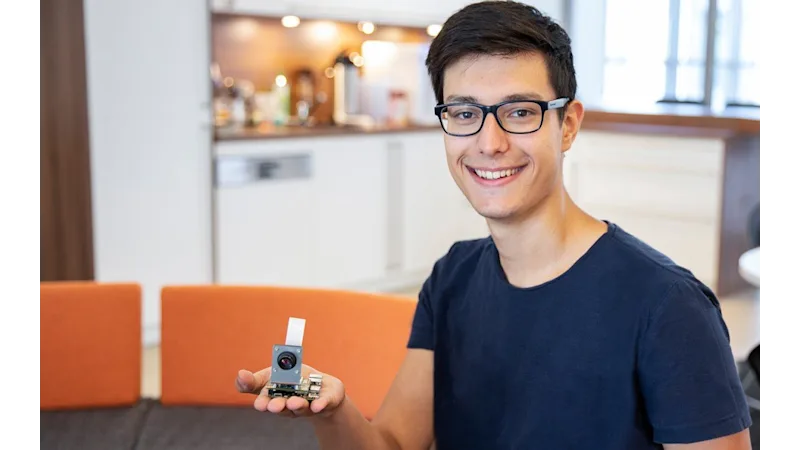 Daniel Korostichenko
Why Business Informatics?
The combination of business and computer science has been very important to me. By studying to become a business informatics specialist, you can develop in a wide variety of directions and find out exactly where you want to go in your professional life.
And why was it important for you to follow a work-study program?
I knew early in school that I wanted to do a combined approach. It was important to me to be able to apply what I had learned at university directly in the company. Thanks to the dual study program at Basler, I went through many different departments and was able to find out exactly which areas I was interested in and where I wanted to go based on the practical experience.
What convinced you of Basler?
After my first job interview, I was immediately won over by Basler. It is the interaction of the friendly and relaxed but also respectful interaction with and among each other that makes Basler the perfect training place. During the practical phases, you will be involved in a wide variety of projects and constantly challenged to surpass yourself, so that you never get bored.
Your benefits as a Basler employee