Autonomous Robots with 3D Vision in Production Logistics
Customer

Magazino

Location

Munich

Date

2023
Intelligent, mobile robots can be used as helpful assistants for in-house logistics. They have 3D cameras to perceive their surroundings and can make decisions independently.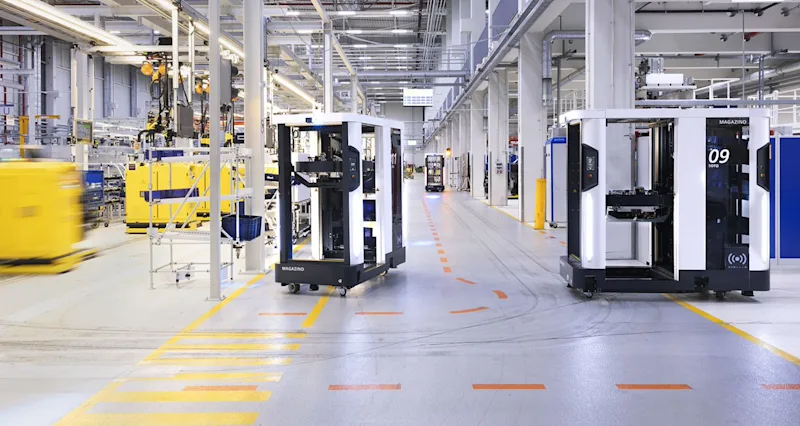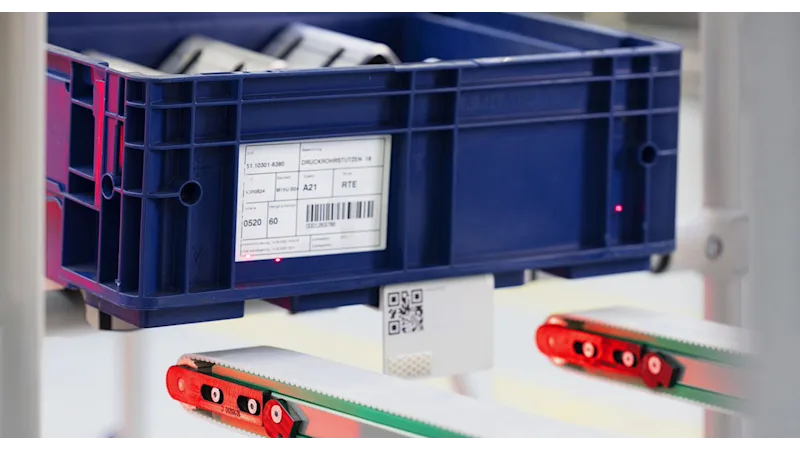 What is this 3D vision solution for robotics all about?
The autonomous supply chain robot SOTO from the company Magazino is ideal for industrial and production processes. Its intelligence gives it the flexibility to react to changing demands, allowing it to completely replace picking carts or tugger trains, or to interact with them. It handles an increasing variety of products with a clever gripping system that allows to carry different small loads frpm various positions and heights. Thanks to 3D cameras, SOTO can perceive its surroundings and autonomously pick goods.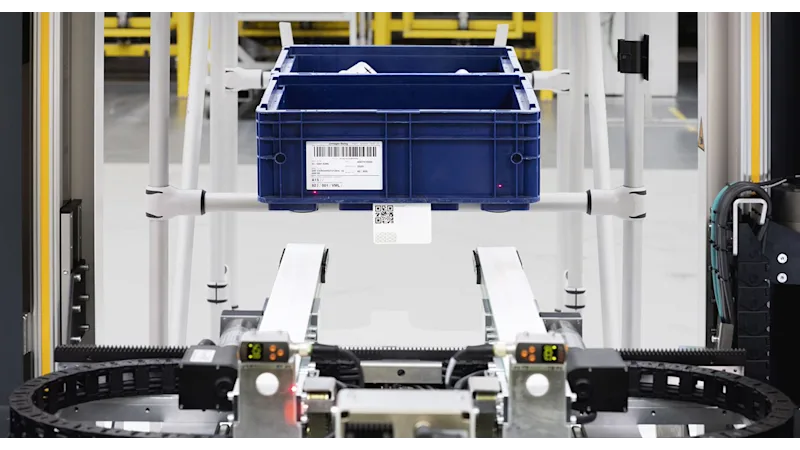 What challenges does this 3D robot vision application face?
The main challenges of the application are the distance requirements and the nature of the target objects. Due to the relatively short distances of 0.1 m to 1.5 m between the camera and the target object, it is necessary for the 3D camera to have a large field of view. This allows even larger objects, such as boxes, to be reliably detected in the immediate vicinity. In addition, having a compact camera size is important. 
The object surfaces can vary greatly, from low textured to highly reflective to light absorbing.   
Detecting narrow edges and managing the overlapping fields of view of the robot cameras is also challenging. Here, having exact synchronization between several cameras is indispensable. 
The robotics 3D vision solution 
Basler's ToF 3D camera blaze-101 provides robust and detailed depth information for the autonomous supply chain robot. This allows the position, orientation, and dimensions of boxes to be precisely determined.  
For this task, the cameras' depth data is segmented and fused. This and all additional image processing is performed on powerful, central computers. 
With the GigE interface and robust M12 connectors, cables with drag chain capability and high transmission rates can be used. The versatile software interfaces make seamless integration into higher-level automation systems easy. 
Basler's ToF 3D camera blaze-101 has many impressive features, including its compact, robust design for industrial applications. Easy startup thanks to integrated light source and lens. Precise and accurate 3D depth data. And it is suitable for 3D vision tasks in factory automation, logistics, and robotics.  
Advantages of using Basler's ToF Camera for this 3D vision solution  
High dynamic range, crucial for perceiving different surface properties or scenes with challenging lighting conditions 

Compact, robust design for industrial applications 

GigE Ethernet connection with M12 connectors 

Camera compatibility with ROS and ROS2 
Products for this solution