Ensuring Quality of Safety Cabinets with Basler Vision Solution and Cogniac's Computer Vision Platform
The production of safety cabinets needs to fulfill high quality standards to ensure compliance with specifications. It is very important that all components are installed properly, in the right place, and that nothing is missing. Many safety cabinets are shipped to offshore oil rigs so the challenge of servicing these cabinets is immense. To ensure high quality standards the whole production process needs to be monitored and documented.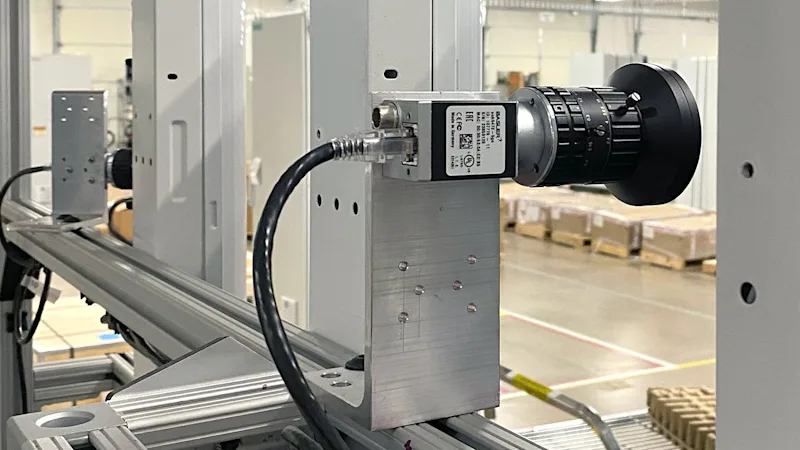 What is the problem with the image processing solution for quality assurance?
So far the monitoring of the production process was done manually. Manual labor is higher in cost than an effective vision solution and also prone to error. In this case the inspection so far was also lacking the documentation needed. The goal was to build a solution that ensures stable and reproduceable quality in the production with documentation while also lowering the overall inspection cost. This required a vision system with high image quality and a small form factor.
Vision solution for quality assurance in the production of safety cabinets
Cogniac developed a vision solution to ensure stable quality in the production. This solution consists of Basler cameras and matching Basler Premium Lenses as well as Cogniac's Visual Intelligence Platform. The cameras image the full system and deep learning models are run on local hardware to validate the number of individual components within the cabinet parts. The deep learning models are trained to recognize each component  and therefore can check quantity and location of each installed component.
Overall 21 Basler ace cameras (acA5472-5gc cameras) with a combination of Basler Premium Lenses (C23-0824-5M-P 8 mm and C23-2518-5M-P 25 mm lenses) are built into this solution. The cameras use a precision-time-protocol for easy synchronization via the data cable. Cameras including the precision-time-protocol functionality can be controlled by the pylon Camera Software Suite.
The advantages of the computer vision solution in the quality control of safety cabinets
Cogniac's no-code solution offers the latest developments in Artificial Intelligence (AI) and convolutional neural networks, ensuring the highest quality standards.

Easy integration and a small form factor thanks to Basler cameras with matching lenses and the pylon Camera Software Suite.

Powerful cooperation between Basler and Cogniac: together they created an optimal solution for the customer.
Contact us
Products for this solution