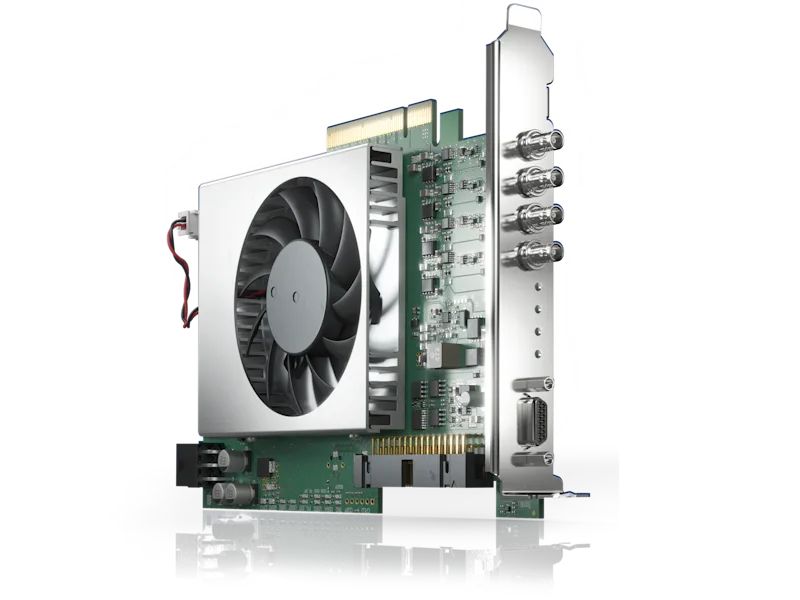 The frame grabber for high performance vision systems
imaWorx CXP-12 Quad is the right choice for high-speed, real-time applications. This frame grabber is compatible with the boost camera series and all common CoaXPress machine vision cameras.
Latest FPGA technology

FPGA processors ensure a vision system operates in real-time

Supports all CoaXPress bandwidths

Suitable for vision systems with CXP-12, CXP-10, and CXP-6 CoaXPress bandwidths

Multi-camera and multi-frame-grabber systems

Complex setups with multiple cameras or frame grabbers are possible

Supports key software libraries

Seamlessly integrated vision systems with well-known image processing libraries

Compatible with area and line scan cameras

Area and line scan cameras can both be connected to this frame grabber

All components synchronized with triggering

Accurate signal processing provides low-latency synchronization of all components

Image preprocessing reduces the CPU load

Advanced image preprocessing directly on the FPGA, including: debayering, look-up tables (LUT), and mirroring

Customizable software

Customer-specific adaptations are possible, including an extensive software solution
More products for your complete CXP-12 system
More information about the imaWorx frame grabber
Learn more about our products and applications. Our comprehensive materials provide you with all the important details.