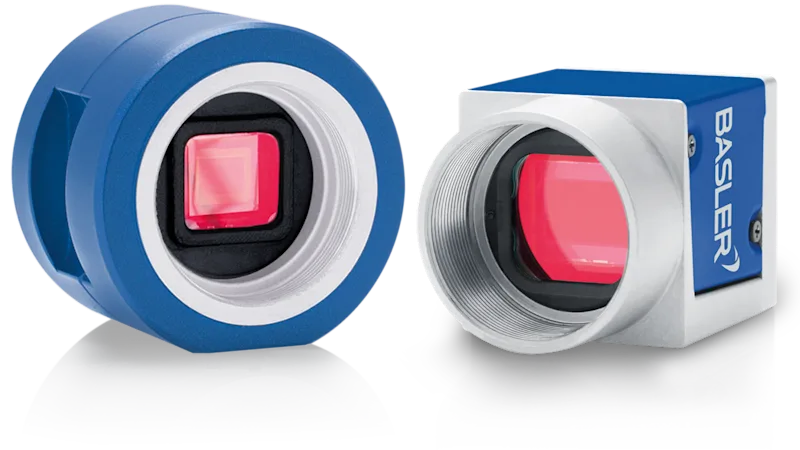 Take advantage of high-quality microscopy cameras that come packaged with all the hardware and software components necessary for easy system setup. Reliable image acquisition and professional image analysis in a single package.
Plug-and-play package

Complete package including hardware and software for easy system setup

CMOS sensors

Powerful camera with modern CMOS sensors for best image quality

Microscopy software

Professional software for image acquisition and analysis and with advanced features

Camera accessories

Compatible and tested accessories with USB 3.0 cable and mount adapter
PowerPack for Microscopy and its components
Our PowerPack contains everything you need to integrate a Basler camera into your microscopy application and get it up and running: camera, software, and accessories.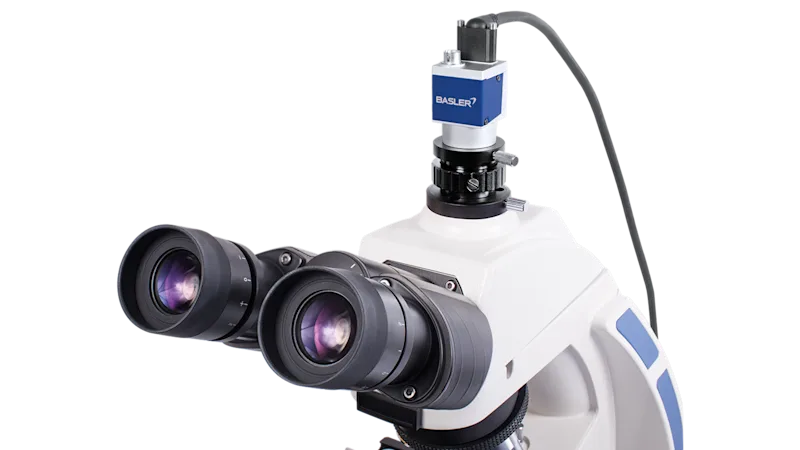 Microscopy ace
These camera models with resolutions up to 12.2 MP and frame rates of 200 fps feature CMOS sensors from Sony and onsemi. They are the ideal choice for demanding microscopy applications such as life science and diagnostics.
Excellent price/performance ratio

Excellent image quality with high light sensitivity and high dynamic range

Ultra-high frame rate for a smooth live video preview along with full-resolution sample focusing and browsing

Algorithms for image optimization and color matching: outstanding color reproduction and brilliant contrast
To the PowerPacks with Microscopy ace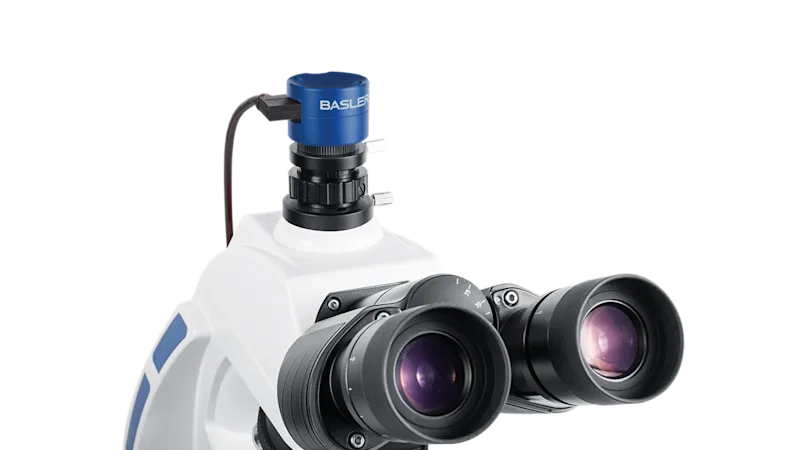 Microscopy pulse
These camera models have resolutions between 1.2 MP and 5 MP and frame rates up to 54 fps, allowing them to produce smooth moving images. The proven onsemi CMOS sensors deliver optimal results for standard light microscopy applications.
Cost efficiency and ease of use

Maximum system flexibility thanks to backward compatibility with USB 2.0

High frame rate for a fluid live view along with fast focusing and screening of videos

First-class color reproduction and particularly sharp images thanks to algorithms for contrast enhancement and color matching
To the PowerPacks with Microscopy pulse Compatible, fully tested accessories
Accessories include a tested USB 3.0 cable to match your selected microscopy camera, allowing easy plug-and-play setup of your image processing system.
The PowerPack with the Microscopy pulse also includes a CS- to-C-mount adapter for smooth system mounting.
Installation quick start guide
The Quick Install Guide contains all the important information about the included immediately usable components of the PowerPack. It takes you step-by-step through the entire hardware and software installation process so you can quickly and easily set up your system.
To the quick start guide