USB 3.0 is the newest interface on the image processing market. Read here about when USB 3.0 is the ideal choice for your applications, factors to remember during installation and which camera models Basler is offering you.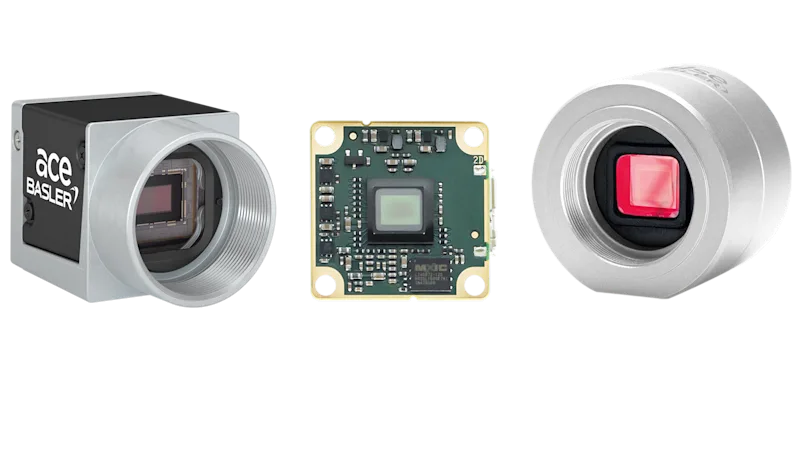 USB3 Vision Cameras
USB3 Vision cameras are an excellent tool for a variety of applications. Especially their bandwidth that effectively closes the speed gap between Camera Link and GigE interfaces, their simple plug and play functionality and their Vision Standard compliance make them suitable for industrial applications.
In addition, the USB 3.0 is perfectly tailored for the latest generation of CMOS sensors, with the architecture and bandwidth to take advantage of all that new technology has to offer.
Thanks to a decision by the USB Implementers Forum, the USB 3.0 interface may also henceforth be referred to as USB 3.1 Gen 1. Even with the new name, there are no technical differences from USB 3.0, and so the terms can be used synonymously. For simplicity's sake and to avoid confusion, we will continue to refer to it as USB 3.0.
It's important to distinguish it from USB 3.1 Gen 2 (a.k.a. USB Superspeed+), as this new generation of the interface offers a higher bandwidth than its predecessor.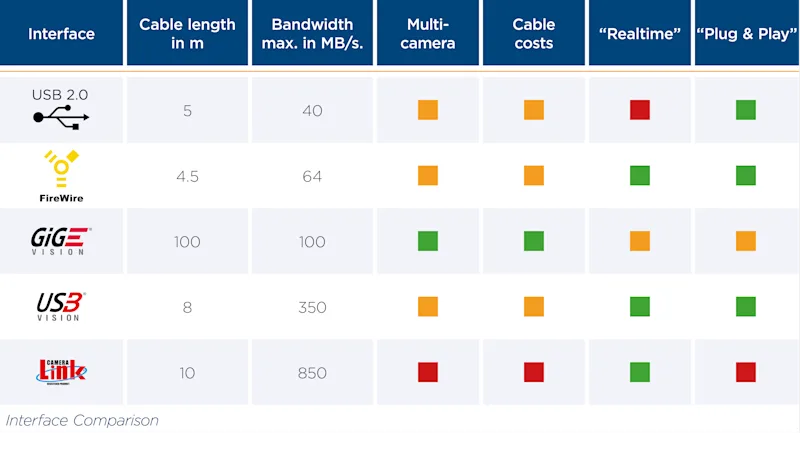 Selected advantages of the USB 3.0 interface:
Fast: High data throughput rates of up to 350 MB/s

Transfer bandwidths of up to 350 MB/s

High stability

Easy integration into all image processing applications (libraries)

Reliable industrial USB3 Vision Standard

Low CPU load

Low latency and jitter

Screw-down plug connectors

Integrated memory and buffers for top stability in industrial applications.

Plug and play functionality
Basler USB 3.0 cameras
The following camera series are available with the USB 3.0 interface: