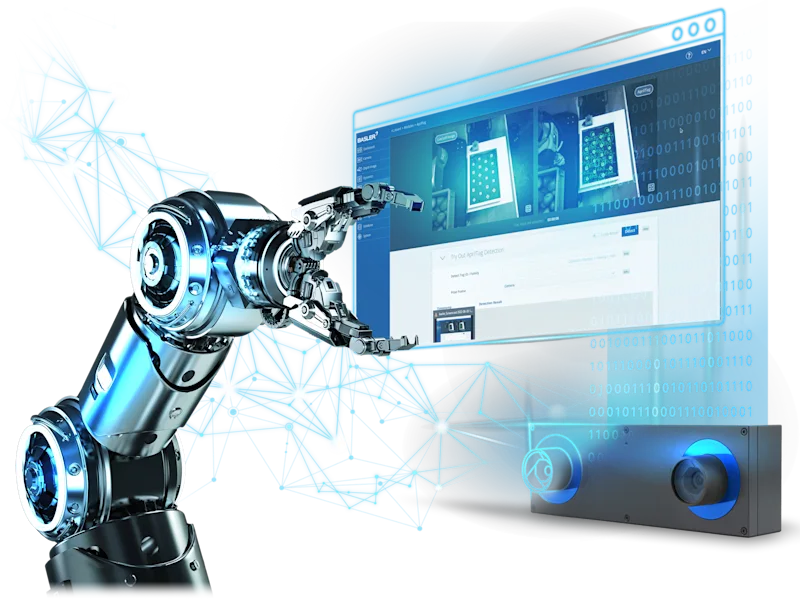 Basler Application Software for Robotics
Modular suite for specific 3D applications
Our plug-and-play software modules are suitable for typical robotics applications, such as: object recognition, picking tasks, and navigation. Choose exactly what you need for your requirements and keep your overall system costs low.
Plug-and-play

Intuitive software modules are easy to activate and use

Key robotics applications

Application-related modules support typical robotics tasks

Modular application

Each module is precisely matched to the task at hand

Reduced system costs

Individually selectable modules offer greater flexibility than complete packages and avoid unnecessary costs
Software modules for robotics tasks
Tailored to typical robotics applications, the 3D Application Software Suite includes six modules for tasks such as: object recognition and identification, picking, navigation, and CAD matching. Individual modules are designed to address the unique requirements of each of these tasks. The software modules are compatible with all Basler Stereo Camera models. When combined with the Basler Cube, the Basler 3D ItemPick and Basler 3D BoxPick modules can also be used with the Basler ToF Camera. Select the right module(s) for your robotics solution from the software suite and keep your overall system costs low.