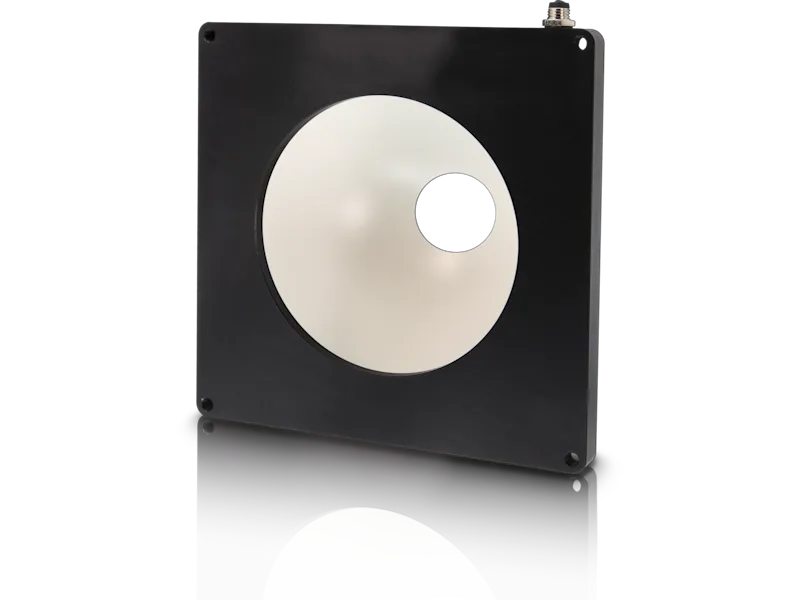 Dome Lights and When to Use Them
Dome illuminators produce uniform illumination, perfectly suited for reliable quality control of even difficult test objects.
When and how to use dome lights
It can be challenging to select the right illumination for your application. With the wide range of lighting options on the market, it is crucial to choose the right illumination early in the design phase to save cost and integration efforts. But how do you select the optimal lighting type for your vision application?
We would like to help you and present here when it is best to deploy and use dome lighting.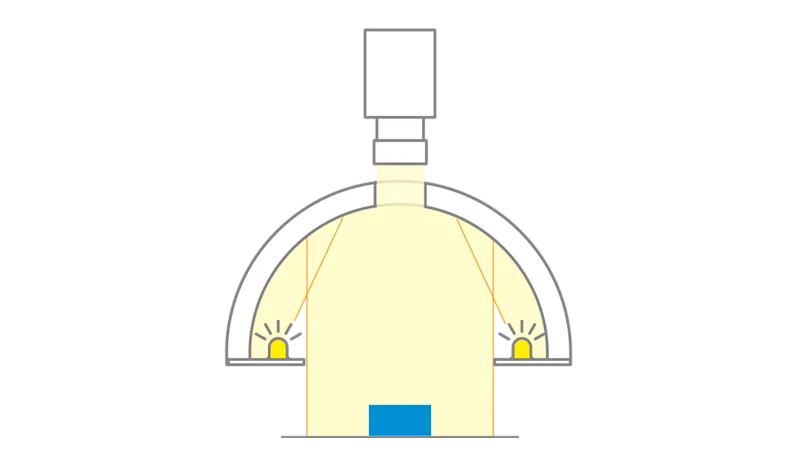 Dome lights are dome-shaped LED lights in which LEDs are arranged along a ring and shine into a dome.
With the light diffusely reflected from the dome, a particularly uniform illumination of the object can be achieved.
The dome light provides indirect light at all angles of incidence. This results in uniform illumination, even of test objects with complex shapes.
Application example: reliable quality control, even of difficult test objects. Image, text, or color determination. Inspection of shiny, curved, or uneven surfaces such as printed circuit boards.
Need help choosing your illumination?
Our Lighting Advisor provides individual product recommendations by guiding you step by step to a selection of suitable lighting and components. Select the lighting for your vision system as early as possible during your design process.
Illumination Advisor
Insights on choosing the right illumination