FPGA Frame Grabber-Based Deep Learning
If your deep learning application requires high throughput, such as time-critical use in production, the frame grabber-based vision system for deep learning is the right choice for you.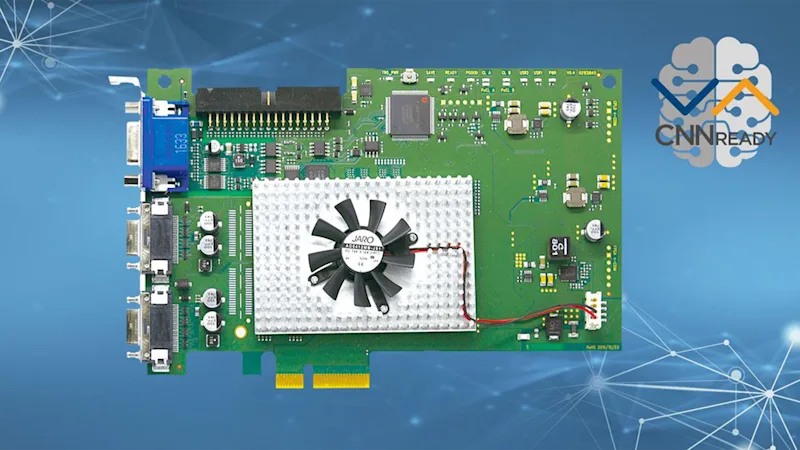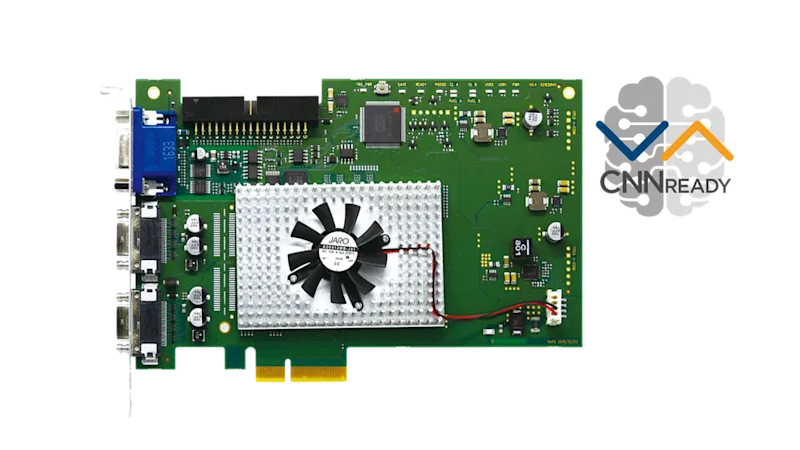 deepVCL frame grabber for most demanding deep learning applications
FPGAs can process large volumes of data in the shortest possible time, making them the natural choice for highly demanding deep learning applications. The Convolutional Neural Network (CNN)-ready Camera Link frame grabber microEnable 5 marathon deepVCLL is the first frame grabber designed for high performance CNN deployment. The frame grabber includes a powerful Xilinx Kintex 7 vision processor and is already equipped with a CNN run time license. High bandwidth of 850 MB/s lets your inference run ultrafast for most challenging deep learning applications, such as surface inspection in factory automation.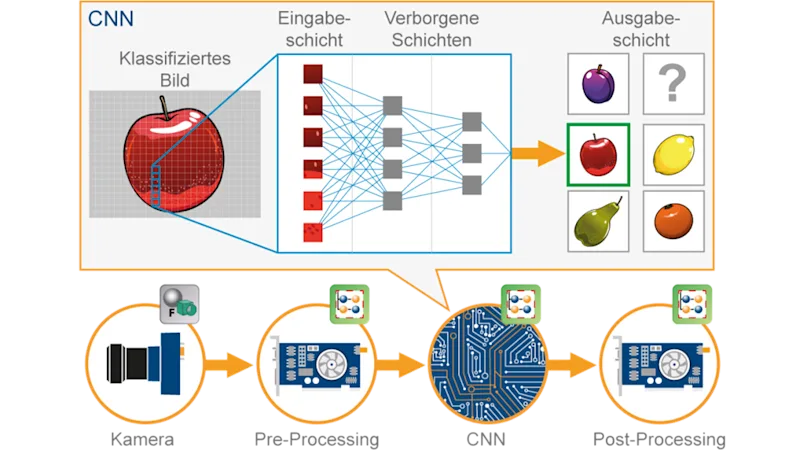 Bring your CNN on FPGAs with VisualApplets software
With our award-winning graphical FPGA programming tool VisualApplets, deploying CNNs on FPGAs is easier than ever before. VisualApplets allows for loading pre-trained CNN architectures of varying sizes and complexities directly onto the FPGA. VisualApplets supports pre-trained networks from most common CNN libraries such as TensorFlow. Even re-trainings can be performed with little effort. Additional image optimizations can also be easily integrated as pre-processing or post-processing steps.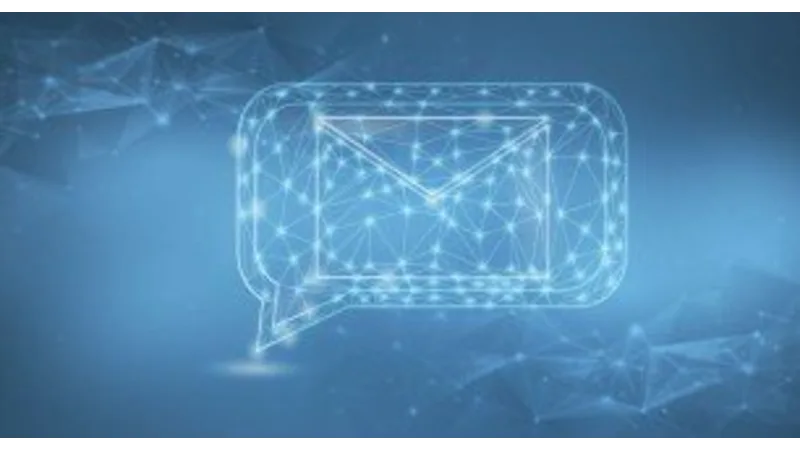 Let us help you to bring your CNN on an FPGA
For implementing FPGA-based deep learning applications, we offer a CNN run time license with two service packages, each geared to your level of experience with deep learning. For already trained networks, we offer support for FPGA implementation. For customers with less knowledge in deep learning, we are offering the complete design of the CNN, as well as the FPGA implementation for the desired bandwidth and accuracy – while your intellectual property stays within your organization.
To our frame grabber services