Powerful Tools for Your Basler Camera
Basler's pylon camera software suite comprises powerful tools for getting the best image out of your Basler camera. The pylon Viewer is the central tool for setting up and evaluating cameras. It provides a rich set of functions for setting-up your Basler camera, such as Vignetting Correction, Sharpness Indicator, Bandwidth Manager and many more. It also helps to easily explore how your Basler camera's features can be addressed by your developments. In addition, pylon provides tools for configuration of network and USB connectivity.
Download pylon Software
Features of the pylon Viewer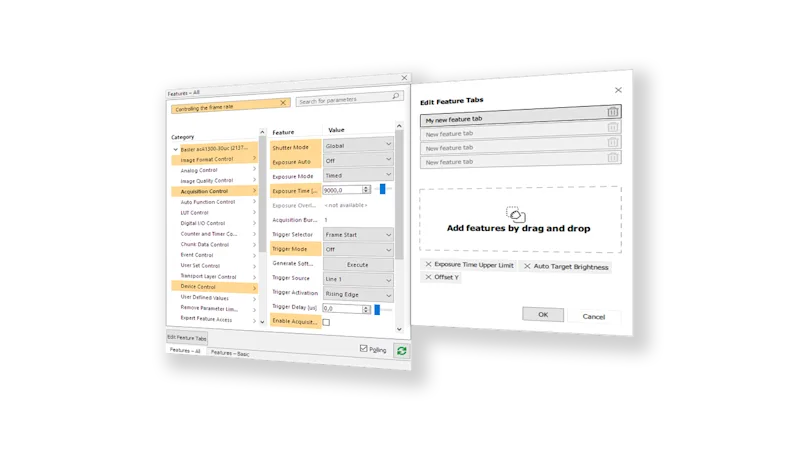 Easy Camera Set-Up
The default feature pane lists all features for configuration of the currently selected camera. In pylon it is possible to create user defined feature panes and place it anywhere within the pylon Viewer.
Integrated Camera Product Documentation
With the context-sensitive product documentation integrated directly in the pylon Viewer, the camera evaluation and software development is easier than ever! Just one click on the camera features in the pylon Viewer will take you directly to the descriptions of features, including sample code for several programming languages.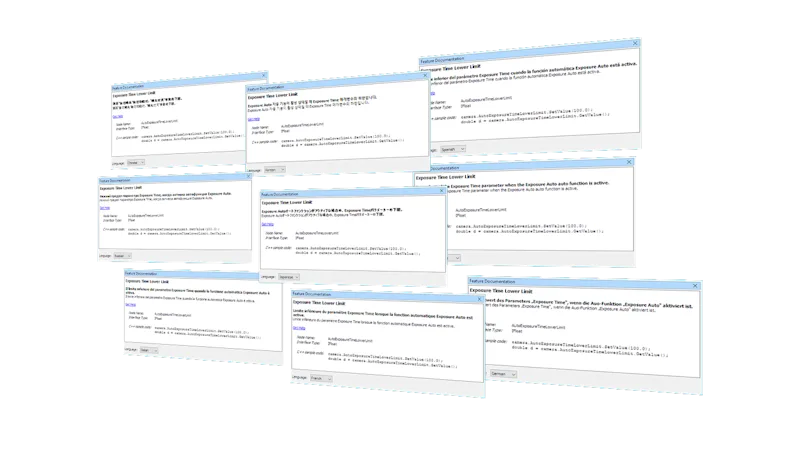 Choose your preferred language
The pylon Viewer's user interface and its unique feature documentation are available in multiple languages. Select Chinese, French, German, Italian, Japanese, Korean, Russian or Spanish as your preferred language for the description of camera features.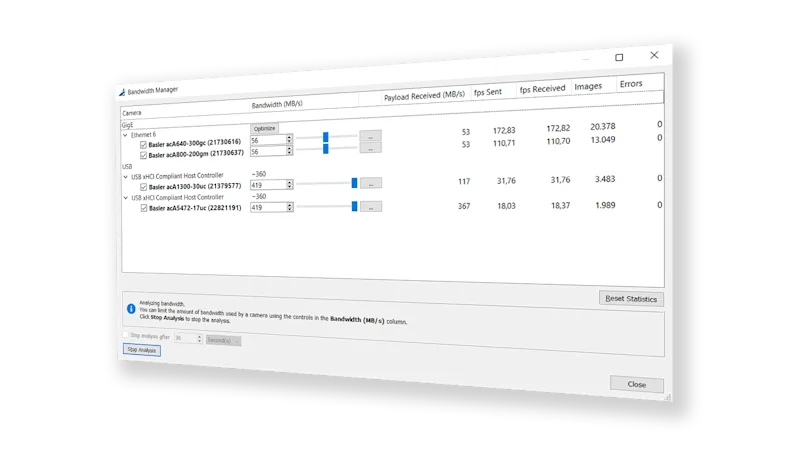 Bandwidth Manager
Optimize your GigE or USB 3.0 setup in terms of maximum image data throughput and reliability. The load from image data transfer can be calibrated for each GigE or USB 3.0 camera connected, so that all cameras can transmit their image using the maximum bandwidth available.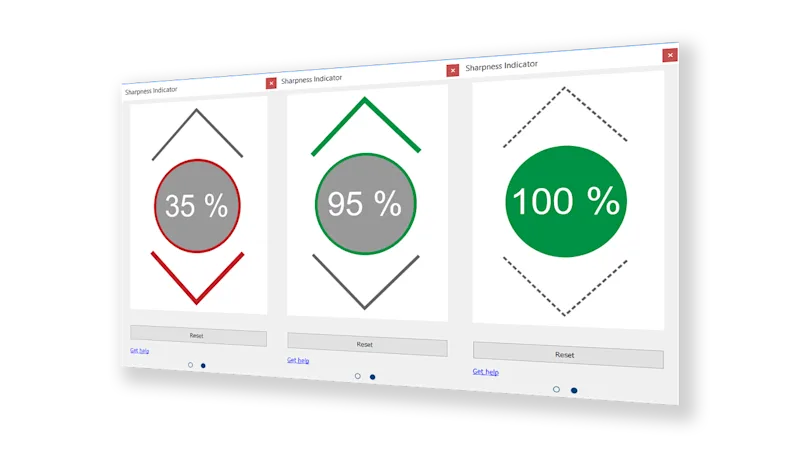 Sharpness Indicator
With the Sharpness Indicator, focusing your lens becomes a piece of cake! Simply define the area of interest you want to focus your lens on. Cycle through the entire focus range of your lens by turning the focus ring to its minimum and maximum positions, and find the perfect focus for your lens.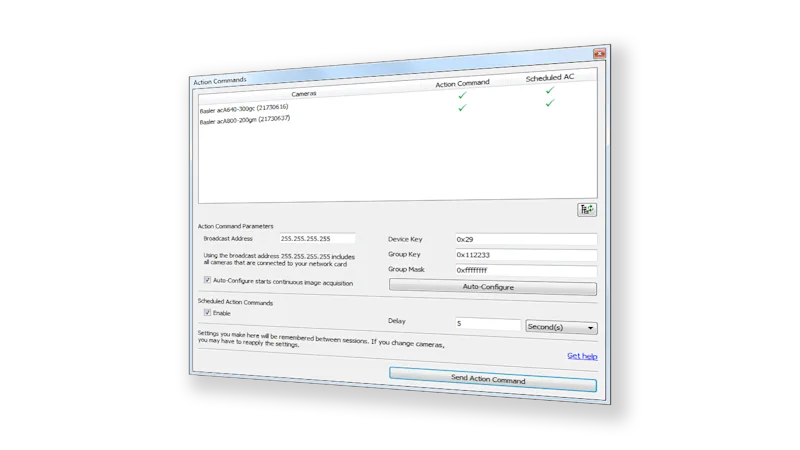 GigE Action Commands made easy
Save costs on trigger cables and still get precise triggering and perfect synchronization of multiple GigE cameras with the Action Command and Scheduled Action Command camera features.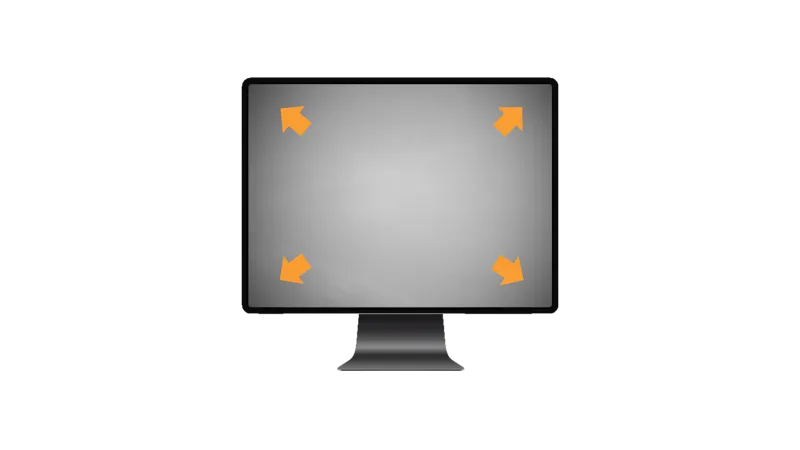 Vignetting Correction
With the Vignetting Correction camera feature and the pylon Viewer you can make use of smaller size and low-cost lenses and still avoid vignetting artefacts. Simply let the pylon Viewer calculate the correction values and save them in the camera. The camera will then apply the correction values to every image while maintaining its real-time functionality while still providing maximum performance to your application.
Note: The Vignetting Correction feature is available on selected ace U and ace L camera models only.
Color Calibrator
True color reproduction is crucial in a variety of applications, but remain challenging for vision developers due to complex configuration of camera parameters. The pylon Viewer's Color Calibrator allows for a quick and easy-to-use color calibration of the camera for a given light setting.
Download pylon for your operating system
The pylon camera software suite is free software that can be installed and used right after downloading.
Download pylon Software