The USB3 Vision Standard represents the standard for the USB 3.0 interface for industrial image processing. It was officially adopted in January 2013 and is managed by the AIA (Automated Imaging Association) with the goal of creating a uniform regulation of USB 3.0 communications and structure.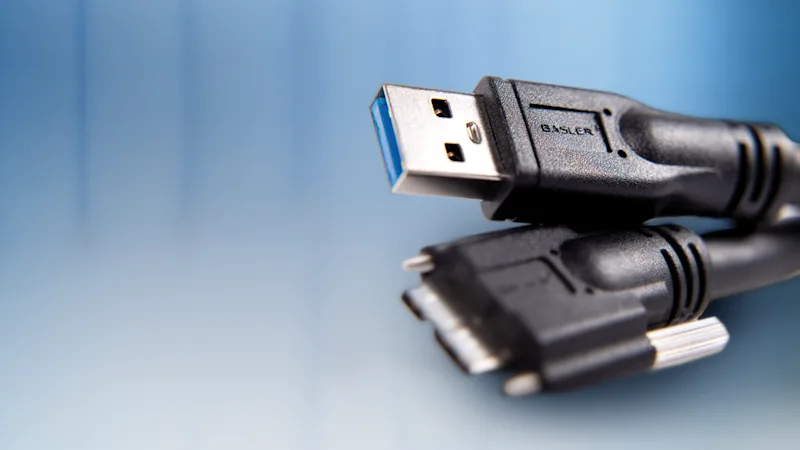 Prerequisite for successful market establishment
The aim of the standard is to create a uniform regulation of USB 3.0 communication and structure. Without such a standard, there would be countless different accessory components and individual solutions from the individual manufacturers - the range would be opaque for the end customer and difficult to overview.
Before the publication of the USB3 Vision Standard, there was no regulation of USB devices in the image processing industry. Individual solutions from the various manufacturers existed, creating a range that was difficult for the end customer to understand. While this was sufficient in most cases, there was no guarantee of product stability, long-term availability of components, or overall system robustness. History has shown that the logical implementation of an interface and a corresponding standard are crucial for a technology to become successfully established and spread in the machine vision market.
Multiple advantages for users
The design of the USB3 Vision Standard draws on the GenICam standard, the common programming interface for all modern industrial cameras. USB3 Vision and GenICam bring users stability and low latency in image data transfer and camera control. The use of USB3 Vision certified cameras, software, and accessories has many advantages for users:
Harmonized mechanical designs (including how cable connections are mounted) increase the robustness of the interface and ensures components are interchangeable
Flexible, fast & reliable
The USB3 Vision standard defines its own transport layers, which are specifically tailored for vision technology. The Control and Event Transport Layers allow asynchronous events to be transmitted from the device to the host. Meanwhile, the Stream Transport Layer ensures that data can be transported reliably, quickly, and with low overhead.
Advantages of the USB 3.0 interface (USB 3.1 Gen 1):
Transmission bandwidths of up to 350 MB/s

Transfer bandwidths of up to 350 MB/s

High stability and very good error management

Easy integration into all image processing applications (3rd party libraries)

Standardization through USB3 Vision
Our USB 3.0 products
Find suitable USB 3.0 products for your vision system. Use our Vision System Configurator to easily assemble your complete system.