Machine Eyes Monitor Crystal-Pulling Process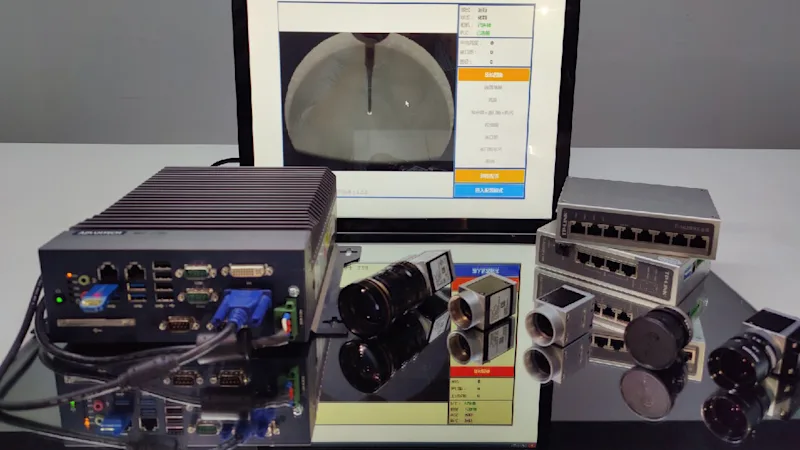 What was it all about?
The CZ (Czochralski) method has been the predominant method for the production of large single crystals, such as monocrystalline silicon, since its invention in 1916. Nowadays, in an automated crystal growing system "machine eyes" are used to monitor the entire process. In such an automated system, the quality and yield of the final product is of critical importance.
Basler customer Beijing Tu Zhi Tian Xia develops smart vision control solutions with advanced algorithms for system engineering companies, enabling producers of silicon ingots to lower costs, increase crystal purity and enhance productivity.
What was the problem?
For good and consistent quality of silicon ingots, all related parameters in the growth process--including rotating speed, crucible temps, and pulling speed--must be perfectly balanced. System engineering companies must have accurate data input to control the process precisely.
Crucible size and key parameters for different crystal types can vary, posing challenges for scalibility. Can a modular design concept allow easy vision system integration at any size?
The solution
Vision systems offer the perfect solution for automated growing systems by monitoring and analyzing the growth process. With accurate image data input, the system can better adapt the pulling speed to the crucible temperature and maintain a high-precision control throughout the pulling process.
Some of the key vision tasks involved in the process include:
Measure the diameters of the growing silicon crystal cylinders.

Measure the distance between the draft tube and surface of the molten zone using a single camera.

Detect edge breakage of silicon ingots
Your benefits
Accurate measurement results and defects detection during crystal growth process using Basler's 12MP camera.

Product differentiation by upgrading the vision solution from two 5MP cameras to one 12MP camera.

Reduced system complexity thanks to a single-camera solution and the small camera housing.

Consistency in results and scalability of product.
Products for this solution