Precise inspection of mouth/nose protection masks thanks to Basler ace and pylon
What is the automatic inspection of mouth-nose protective masks about?
O-Net Industry is committed to automation by means of industrial image processing.
The intelligent inspection system for mouth/nose protection masks developed by the company automates manual quality checks that tend to be lengthy and error-prone. The 100 % automated visual inspection in the production process increases the productivity. It also ensures the product conformity and detection of rejects.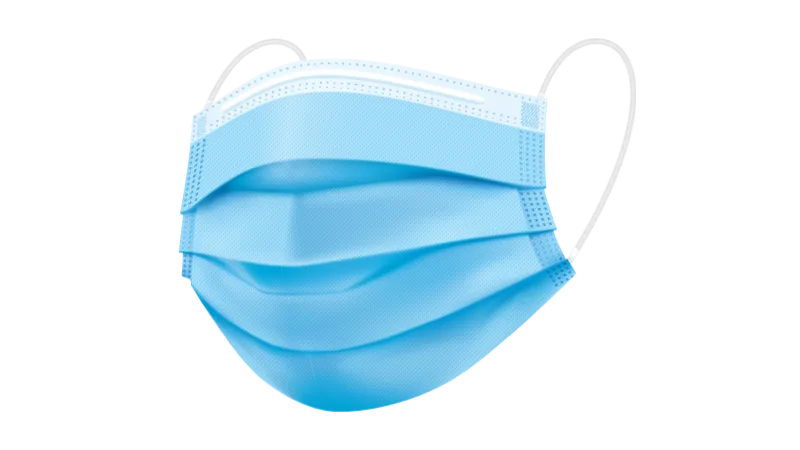 What is the problem with the inspection of mouth-nose protective masks?
All parts of a mouth/nose protection mask must be tested during the production process and defective masks must be sorted out. This leads to three challenges:
The grainy surface of the non-woven fabric results in inconsistent gray-scale values.

The position of the masks on the conveyor belt is random and they move.

The edge, ear loop and metal strip must be distinguished in the image data from the inspection.
The solution for automated fault detection for mouth-nose protective masks
Using customer-specific lighting and a Basler ace U camera with 5 MP resolution, the intelligent inspection system from O-Net Industry creates excellent image material of the mouth/nose protection masks. The company's alignment algorithm uses the images to check whether the masks meet the required standards. For this purpose, the software inspects the shape and size of the masks, the length and attachment points of the ear loops, the length and position of the nose wire and, finally, the edges.
The inspection system automates the manual quality control of the masks and significantly increases the test rate. The highly stable Basler camera improve the overall system stability. This is enormously important, since the production process runs for a long time without interruption. O-Net Industry also uses the Basler pylon Camera Software Suite. This makes it easy to integrate all Basler cameras into the overall system.
Your advantages when using the vision system for inspection
Faster and more secure quality inspection of the masks according to standard specifications

Special camera stability significantly reduces maintenance costs

Seamless system development thanks to the developer-friendly Basler pylon Camera Software Suite
Products for this solution