Power² for photometric stereo: Basler's ace and frame grabber
Customer

MSTVision

Location

Ginsheim-Gustavsburg, Germany
What is the Photometric Stereo process all about?
The photometric stereo process makes it possible to distinguish an object's surface condition from its texture (e.g., the imprint of a pharmaceutical package from braille). With a fixed camera position, photometric stereo captures several images which vary only in terms of the direction of illumination. Among other things, they make it possible to determine the surface curvature of an object. Some surface defects can only be detected in the curvature image.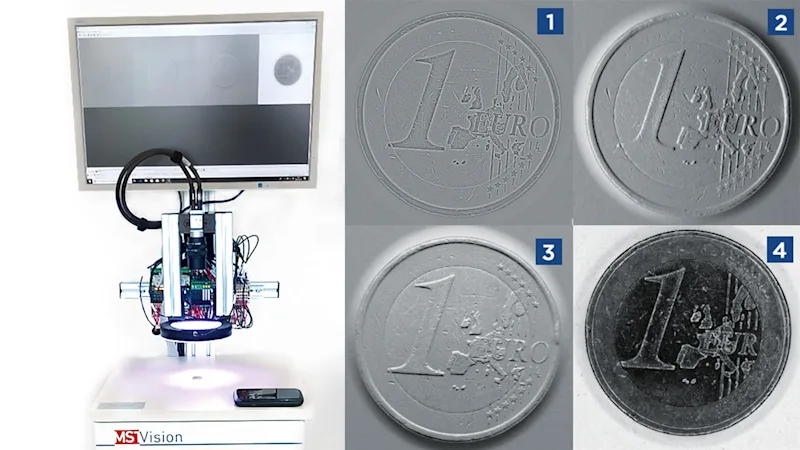 What is the challenge in fault detection?
In the photometric stereo approach, a single camera takes at least three images under different lighting conditions, which typically results in the calculation of four images. The calculation in the CPU is time-intensive and often it isn't possible to meet the required cycle times during production. Even modern processors don't have enough computational power to examine surfaces seamlessly.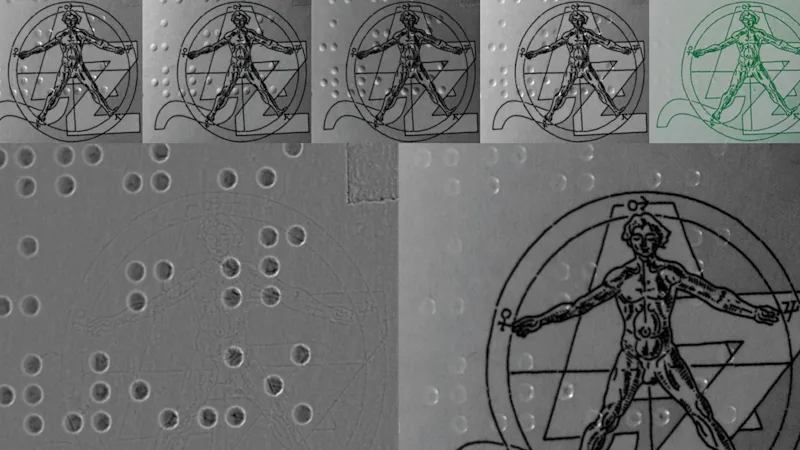 The solution is a vision system with photometric stereo method
MSTVision uses a fast Basler ace Classic camera for image capture in its own photometric stereo system. It delivers 180 frames per second at 4 MP resolution. The company implements the entire calculation of the photometric stereo in FPGA of the frame grabber microEnable 5 marathon VCLx from Basler. The captured "raw images" are processed directly in the FPGA and, without an additional load on the CPU, the frame grabber provides the results of photometric stereo as four optional images. With VisualApplets, Basler also has a development environment that enables the FPGA to be enhanced with its own functionalities. In this process, the frame grabber handles the actuation of the segmented lighting – synchronously with the image capture.
The extensive parallelization in the FPGA makes it possible to process very high data rates with a low power consumption with each frame grabber. Although it has not been possible to implement the photometric stereo process with high data rates so far, this is now feasible thanks to the FPGA acceleration.
The advantages of the vision system with Photometric Stereo method
Photometric stereo with high data rates, suitable for the production environment

Image processing directly in the FPGA

No additional CPU load

Much more compact system architectures
Products for this solution