Inspecting Electronic Components with CXP-12 Solutions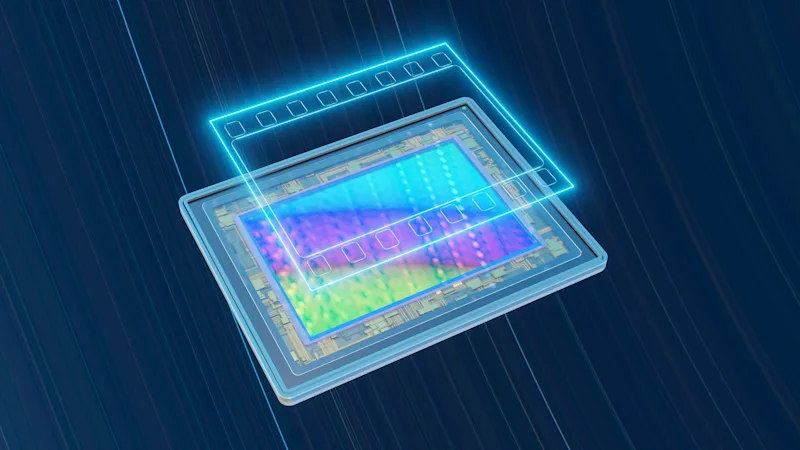 What is it all about?
Cameras with special sensors are required for quality assurance imaging of electronic components, such as defect inspection of CMOS image sensors and brightness inspection of display panels. Basler's CXP-12 boost cameras impress with small pixel sizes, a telecentric lens, and high resolutions. These features enable them to achieve excellent depth of focus and large fields of view, allowing boost cameras to capture the smallest objects in large systems with high quality.
What was the problem?
For CMOS sensor inspection, the smallest scratches and defects must be accurately detected while still providing good throughput speeds.When testing the brightness of display panels and the micro-LEDs (light-emitting diodes) they contain, the system should inspect for maximum display brightness and for uniform brightness distribution over the entire panel area.
The solution
CXP-12 boost cameras are the right choice for both tasks: they can provide both a large depth of focus (using a telecentric lens) and high resolutions with a large field of view. This allows the camera to capture the smallest details within a larger system. Additional CXP-12 components are an ideal match for the cameras, including a single-channel CXP-12 Interface Card 1C and software.
CMOS Sensors: A monochrome boost camera is perfectly suited for inspecting these sensors. Equipped with the onsemi XGS 32000 CMOS sensor (global shutter), it delivers the required speed and image quality with 35 frames per second at 32 MP resolution. The telecentric lens has a 1x magnification and offers a field of view of 21 x 15.79 mm.
Panels and Micro LEDs: the boost camera can be used with the onsemi XGS 45000 (global shutter) CMOS sensor to produce the large field of view needed to inspect larger panels. This provides high resolutions of up to 45 MP at frame rates of 16 fps.
Your benefits
Application flexibility from boost cameras with different sensors, allowing large depth of focus and high resolutions, depending on your needs

High data throughput ensures high speed with superior image quality

Large field of view for inspecting larger objects

All perfectly matched CXP-12 components and software from Basler
Products for this solution