Get Started with pylon vTools
How does an image become information? In automation technology, there is often the challenge of converting images generated by cameras into quantified data that can be used by machines. For example, the position, superimposition, shape and color of objects require several image processing steps to extract dimensions, deviations or even just the number of parts from an image.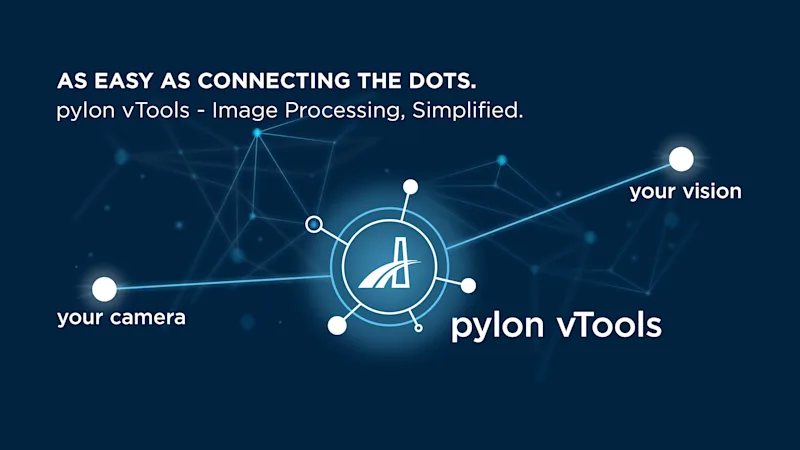 From image acquisition to analysis, many specialized software programs are available for a variety of applications. However, they require programming expertise to set-up a cohesive image acquisition and processing workflow.
This webinar shows that this can be done simpler with Basler's renowned, high performant pylon Camera Software Suite, now offering a variety of image processing and analysis functionalities as well. Linda Reschke and Momchil Binev show concrete use cases to demonstrate how, under pylon 7.3, all steps from image acquisition to data handover can be seamlessly set up, tested and transferred to the system to solve machine vision tasks.
In this webinar we will talk about:
How image acquisition, image processing and image analysis can be controlled from one software?

Concrete application examples for pylon 7.3 and pylon vTools