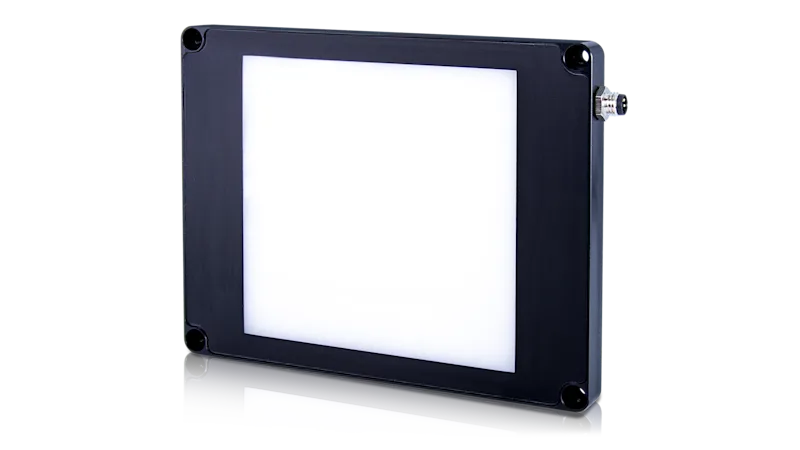 Back Lights and When to Use Them
Use backlights to make outlines visible with great precision, allowing maximum contrast, especially for opaque or partially opaque objects.
We are here to help. Back lights define crisp, high-contrast object outlines, perfect for dimensioning, foreign object control, and fill level measurements.
How back lights work
When to use back lights and where to place them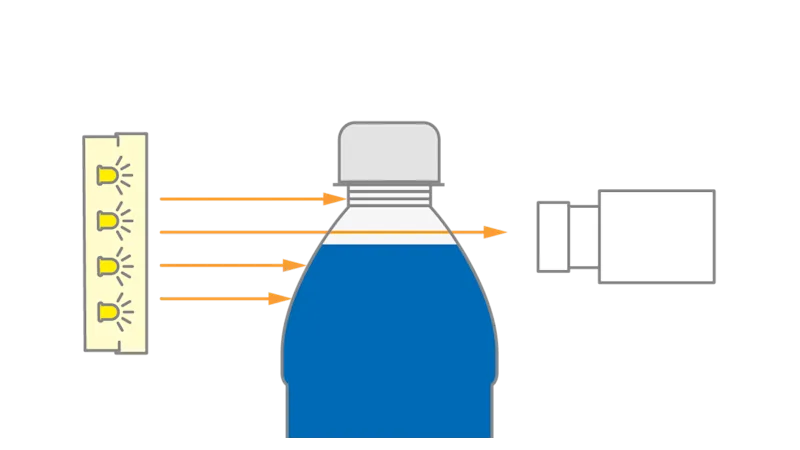 Back light illumination places a bright, luminous surface opposite the camera with the target object placed in the beam path between the illumination and the camera. This makes outlines visible and measurable with great precision due to the maximum contrast achieved with backlighting.
Application example: Contour and dimension measurement, foreign object inspection, fill level control, inspection for burrs.
Complete your lighting setup with the right lighting accessories
Find everything you need to properly illuminate your application. Each lighting setup requires a power supply and can be supplemented with additional accessories for perfect illumination: power supplies, brackets, diffusors and polarizers.
Need help choosing your illumination?
Our Lighting Advisor provides individual product recommendations by guiding you step by step to a selection of suitable lighting and components. Select the lighting for your vision system as early as possible during your design process.
Illumination Advisor
Insights on choosing the right illumination